In an eyebrow-raising new partnership joining together an airline and a credit card company, Lufthansa is working with American Express to provide lounge access for Platinum and Centurion cardholders flying on the Lufthansa Group's hub airlines from (or through) Frankfurt and Munich. Unusually for this kind of deal, there's no co-branded credit card required, just the Amex-issued plastic.
It's a smart move for both companies: Lufthansa gets to attract valuable, high-spending American Express premium cardholders, especially those without existing Lufthansa status. American Express gets to expand its lounge partnership footprint in Europe without requiring the capital expenditure it has paid out in the Americas and Asia-Pacific, and without needing to involve its Priority Pass network.
Platinum cardholders, essentially, get to bump themselves up to the Business Lounge when travelling in economy, and the Senator Lounge when flying in business class.
Amex Centurion members, meanwhile, get to swan into the First Class lounges in either Munich or Frankfurt. (They can also visit the Business and Senator lounges, but it's hard to see why they'd bother doing so unless travelling with family, friends or coworkers without the same level of lounge access.)
A limited-time partnership, where passengers need only flash their Amex cards, is an intelligent (if cautious) way to test the waters too. Both sets of lounges are, however, in out-of-the-way parts of each airport, and while the locations are stated up front, I can't help but wonder how many passengers will turn up to non-eligible lounges and be disappointed.
In Munich, the partnership runs only in the satellite area of Terminal 2 — where Lufthansa's network-topping new first class lounge is located — from the beginning of June this year to the end of May 2019. Since this is the newest facility in the airport, with the newest lounges, and easily accessible via the underground peoplemover, this is the real gem of the partnership.
In Frankfurt, the lounges are in concourse B of Terminal 1, and runs from the start of June 2018 to the end of March next year. The Frankfurt aspect is less thrilling: concourse B is old, showing its age, focusses on longhaul non-Schengen, and its lounges are often very busy. It's also no fun to hike through Frankfurt's seemingly endless and little-loved corridors to get to a lounge.
Yes, it's understandable why Lufthansa wouldn't want to overcrowd its lounges, especially those that are already in high-traffic sections of the airport. But I can't help thinking that the negative from any disappointment the very passengers the airline and card company want to please would be worse than an extra few high-spending passengers in the higher-traffic lounges.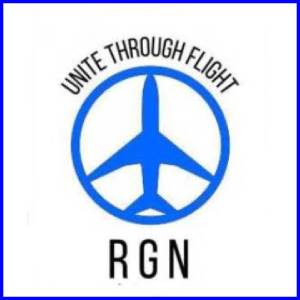 And it seems a little strange that only the three premium hub airlines of the Lufthansa group are included. Passengers will require "a same-day boarding pass showing confirmed reservation on a Lufthansa Group flight (Lufthansa, SWISS and Austrian airlines)", says the small print. The absence of the other carriers will lead many Brussels Airlines passengers to wonder whether they are chopped liver, and Eurowings passengers connecting from Munich — especially given Lufthansa's network strategy for many Eurowings-only destinations — will feel left out. It's hard to see a sensible rationalisation for these two omissions in particular.
Looking more widely, as a longterm Platinum cardholder myself, I have been finding the range of benefits offered is becoming less and less appealing as time goes by and other credit card issuers eclipse Amex's offerings. It will be fascinating to see whether this is the first of a series of new airline and #PaxEx partnerships with American Express, or a one-off trial.
Related Articles: