With Ireland voting overwhelmingly to repeal its near-total ban on abortions last month and women's reproductive rights being slowly chipped away, measure by measure, and state by state, in America under our current administration, writer-director Pablo Giorgelli's abortion drama Invisible could not be more topical.
While the film is set in present-day Argentina, where abortion is illegal except in cases where the mother's life is in danger or where the pregnancy is the result of rape, the sense of numbing isolation and grim uncertainty facing the pregnant teen heroine in Invisible should speak to audiences on both sides of the debate everywhere.
A stark, quiet, and deeply moving film with no easy answers, Invisible was written by Giorgelli and María Laura Gargarella (Delicia) and is the Buenos Aires-born helmer's first film since his 2011 drama Las Acacias took home the coveted Caméra d'Or at Cannes.
Starring an incandescent Mora Arenillas as Ely, a 17-year old girl living with her bed-ridden single mother on the edge of poverty in Buenos Aires, Invisible opens with an extended, ten minute-plus sequence detailing the dull, grey drudgery of Ely's existence. School. Work. Home. Repeat. Even her affair with a much older, married co-worker, Diego (played by Kryptonite's Diego Cremonesi), from the veterinary clinic where she works after school is presented as bland and unfulfilling. And though Ely's inner longing for something more is hinted at in fleeting glimpses in Arenillas' soulful, almost wordless performance, to the outside world, she is, as the title suggests, completely invisible. A situation that only worsens when Ely learns that she is pregnant.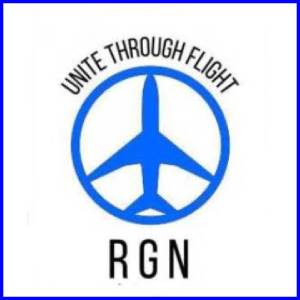 Turning to her only friend, Lorena (newcomer Agustina Fernandez), for support and guidance, it quickly becomes apparent that neither of the girls knows much about sex, birth control, or pregnancy. They do manage to get their hands on some black market morning after pills, but after reading the dire warnings about potential side-effects online, a scared Ely shies from ever actually taking them. Only when Ely turns to a man (Diego, the man who impregnated her) for help is she able to secure an appointment at a discreet, but terribly expensive, illegal abortion clinic. But even then a wan, deeply conflicted Ely is torn about what to do next.
Highlighting the startling lack of resources available to women and especially poor, uneducated girls, in religious, patriarchal societies where sex education is frowned upon and reproductive rights are virtually non-existent, Giorgelli and company offer up a quietly damning portrayal of a world where stray dogs (like those Ely cares for at work) are often afforded better medical treatment than women. Depicting the casually marginalized youth of today with a power and immediacy that is hard to shake, Invisible also paints a cold, disconnected world where long stretches of silence are broken up only by the steady drone of TV game shows and non-stop news reports about the country's political and economic turmoil.
But despite the story's bleak outlook, the film is not as soul-crushingly sad as it sounds. There might not be much hope, but the fact that Ely never gives up, even at the worst of times, is a testament to the notion that hope, however fleeting, might still one day spring eternal for her. And though audiences might not agree with Ely's decision at the end of the film, they won't soon forget the journey that took her there either.
Invisible is now playing on select Air China, All Nippon Airways (ANA), and Hong Kong Airlines flights worldwide.