It's too easy to dismiss blue-sky design proposals for cabin design as too difficult to deploy or impossible to sell, but Airbus and Zodiac Aerospace showed last week at the Aircraft Interiors Expo that some ideas are worth pressing, even if they require repackaging.
When Airbus and Zodiac Aerospace revealed their new concept for opening up space in the hold for passenger berths, social zones, and play areas for children and families, those who have tracked aircraft interiors proposals closely over the past few years will have sensed something familiar.
The notion of using the hold as additional room for passenger comfort is hardly new – it dates as far back as the Boeing Stratocruiser's lower deck lounge which gave passengers a welcome reprieve from sitting in place.
It was also a key design feature of Zodiac Aerospace's Lifestyle cabin proposal – which turned the cabin class concept on its head by focusing on zones instead. There were work zones overhead, private suites and lounges in the lower deck, and the aircraft cabin was broken up by functions that included quiet seating for single flyers, family seating, room for couples and self-service dining and beverage stations.
The mock-up of the new lower deck solution for the A330 aircraft also carries over the concept of using cargo-bin sized experiential zones – a feature of the now retired Airbus A3 Transpose program. With this latest take on hold-zones, airlines could add container-sized experiential modules according to their needs.
The video of the life-sized mockup – built and on-display at Airbus Toulouse – illustrates how each of these shipping container-sized cabin zones could be inter-connected, with a simple doorway opening connecting them. Unlike the lofty goals of Transpose, the passenger cabin itself can be a standard install.
Airbus and Zodiac improved the likelihood of successful deployment by using existing crew rest facility design as the base-line of the berths compartment. This is the feature which immediately earned headlines and which is most likely to appeal to passengers on longhaul flights. It is also the easiest application for airlines to merchandise.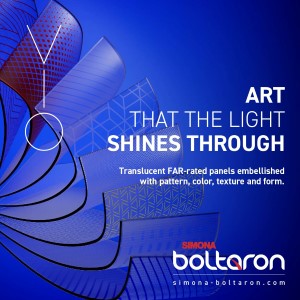 For an airline like Qantas – which has previously expressed interest in berths – offering a sleep-in option as an Economy ticket add-on for longer routes is technically feasible. IATA's new NDC standard allows for a number of ancillary options to be added to both the airline's reservations systems and to Global Distribution Systems (GDSs) and Online Travel Agents (OTAs) with a relatively straightforward integration.
Airlines would need to define the retail model for berths as an option, however, finding the price points that do not bleed demand for Business class or First class bookings. In that sense, this is as delicate an operation as introducing a Premium Economy class – and we know that airlines were slow to warm up to that, despite obvious advantages.
It is more difficult to imagine how airlines would monetize social zones or child play areas, but it is an attractive notion.
Time will tell whether this latest re-boot outlives its 2020 retrofit and line-fit deadline that Airbus has published, and whether, as Airbus is considering, the appeal of lower deck berths can last long enough to make it to the A350 XWB.
Nonetheless, blue sky dreamers should keep pushing. Cabin density is at its limits and airlines need to explore better ways to make money off their passengers' backs.

Related Articles: