Although the concept of jobs and a career never really clicked with her when she was a little girl, W.L. Gore & Associates' Alexis Slupe says she rather enjoyed the two days she spent as a self-appointed passport control agent in her family's living room in Berlin.
"My father was a Russian area specialist for the US army, so I grew up globally," remembers Slupe. "We lived in divided Germany, the USSR/Russia, and the US … so, we spent a lot of time in passport control lines and I loved it! I thought those agents had ultimate power with those stamps. So, I set up a passport control desk in the middle of our house and issued passports. Every time my poor mother needed to walk past my little desk in the hallway I demanded she stop and present her passport for a stamp."
And though the passport desk didn't last long, Slupe's fascination with streamlining processes to solve problems obviously struck a cord with the burgeoning engineer. Currently celebrating her 14th year at Gore, Slupe says the company's dedication to discovery and product innovation "at speed" keeps her on her toes. But it is Gore's unique corporate culture, with its emphasis on teamwork and a lattice-style organizational structure, that really makes her job rewarding.
"We don't have titles at Gore so my 'title' morphs to accommodate the work I'm doing," says Slupe. "Sometimes I introduce myself as new product development, sometimes I introduce myself as an engineer, and sometimes I just introduce myself as an associate. At Gore we are all associates of the enterprise."
And what an enterprise it is. Hoping to perfect a process for insulating parallel electrical wires using polytetrafluoroethylene (PTFE), Gore was founded in the Newark, Delaware basement of Wilbert (Bill) and Genevieve (Vieve) Gore in 1958. But it was Bill and Vieve's son Bob who really shook things up in 1969 with his discovery of something called expanded polytetrafluoroethylene (ePTFE). Far more versatile than traditional PTFE, ePTFE – which is essentially stretched polytetrafluoroethylene with the "e" standing for expanded – opened the gateway to literally hundreds of new applications in such fields as medicine, aerospace, automobiles, pharmaceuticals, mobile electronics, fabrics, semiconductors, and more.
"Gore's contributions to the world includes products that keep us protected from the weather (like Gore-tex® jackets), provide inflight wifi, and improve lives with implantable medical devices that can repair or replace diseased anatomy," says Slupe. "We also have a long, 50-plus year history in space and commercial flight enabling the smallest, lightest, aerospace cables in the industry. Our cables are responsible for delivering signals to and from the Mars rovers [and] every US astronaut in space has worn a suit with an outermost protective layer that was made of woven Gore fibers."
Continues Slupe, "In order to provide value in each of those examples, Gore has engineered a material system, that often, but not always, contains ePTFE to cater to the application's needs. Gore's real essence has been in creating those expanded PTFE structures and composites, understanding them, and then innovating with them to create products that improve lives. It has been through 60 years of ongoing development that we have expanded our range of expertise and applications. At Gore we take great pride in our products doing what we say they will do and because we dedicate so much focus and effort to getting the product right, we look to work on tough challenges. We find that purpose, and the value our customers receive, very rewarding."
Equally rewarding, says Slupe, are the much-needed changes she's seen taking place in the way the tech industry views women engineers.
"I see progress happen in fits and starts – there are plenty of environments that make it harder for a woman to be valued equally, and pursue professional growth – but shifts happening in the last few years really have been noticeable to me. When I went to college my graduating class had four women in mechanical engineering. Getting a degree in a STEM field today is much more accepted than it was a generation ago, and in academia the push to tilt the ratio has been significant. But the challenge for me didn't come in getting the degree, it came in using it [and] it was at work where I learned how gender paradigms really played out," says Slupe.
"I have always taken the approach of doing my job and doing it well but I challenge you to find a single woman who hasn't been assumed to be 'the assistant'," she adds. "I've had the pleasure of working globally and in some cultures where women, much less young, unmarried women, are not expected to have a voice in the workplace. Usually I was treated extremely well, but I've been asked if I was the team prostitute. What can you do? I laugh about it now, but I had no idea what exactly one says when asked that. Do you? My male colleagues who were present didn't know what to say either. It was rather uncomfortable for the men at that meeting to sit through a product training later that week, that I ran, while my male colleagues delighted in serving coffee. If you're going to teach someone a lesson you might as well have polite fun with it, right?"
She doesn't believe these systemic problems are strictly related to STEM though. "I think we learned that recently through the #metoo movement," says Slupe. "There's long been a power dynamic that doesn't create an equal opportunity environment for women. It's not that we're different – it's that the differences are perceived as inferior or detrimental. And as much as we talk about this and even perhaps embrace the concept in our personal lives, somehow, professionally, there are all these bad habits that seem to need to be dismantled one by one."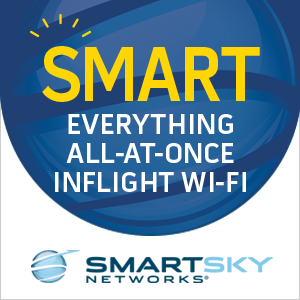 In the meantime, Slupe is happy to continually smash gender paradigms in her own life whenever possible, both at work, and at home – where she says that she catches the spiders and her husband cleans the toilets. "It's just the way we show our love," jokes Slupe. And at Gore – where Bob Gore's credo that the next great innovation is "just around the corner," influences everything they do – Slupe's love for her job shines through in her infectious, almost fangirl level enthusiasm for the task at hand.
"Two of the coolest new solutions I think Gore has launched recently are for really tough jobs," enthuses Slupe. "We've launched a filtration solution that can grab and hold onto mercury, to keep it out of the air we breathe and water we drink. My other favorite product to show folks is Gore Pyrad® – a self-extinguishing clothing technology to protect our men and women in the armed services from burn injury should they encounter an improvised explosive device. This is also being designed into workwear for other professionals who might be exposed to flashover fire conditions.
"We're also working to develop a cell therapy device for Type 1 diabetes in an exciting new partnership, so, really there are all sorts of interesting investigations underway."
Asked if she has any advice for girls and young women just starting out in STEM related fields, Slupe says being yourself is key.
"Nothing gets you further in life than being hardworking and performing. Results matter, but you can get there any number of ways. I'm an introvert [but] I can be goofy and loud, and get really excited about things I care about. My mother called that my 'contagious enthusiasm'. I haven't met many other engineers like me in that facility, but it has served me well professionally."
Related Articles: