Ask most frequent flyers or aspirational travellers which Lufthansa lounge is on their bucket list and they'll tell you the first class terminal in Frankfurt. But on a recent connection through Munich, the airline invited me to take a look around its latest lounge in the new terminal 2 satellite building, and let me tell you: it's even better than the FCT.
Don't think you'll miss out on a rather odd non-premium way to get to the lounge, though. If you've ever picked your way past the taxi rank, up and down the curbs and along the front of Frankfurt Airport to enter Lufthansa's first class terminal on foot, the Munich satellite first class lounge also brings that "are you sure this is the way" feeling.
Down the most unassuming of corridors that looks like you're about to enter a broom closet, and through a couple of fire doors, you'll spot the signature Lufthansa yellow sign that leads you to a glass lift that brings you up to the first class lounge. (Hmm, that yellow certainly is useful for signposting in a busy modern airline terminal, isn't it?)
The overall styling reflects the rest of the Lufthansa lounge family: this is understated, almost to a fault, and it certainly strikes me that even the most quiet additions of a few signature luxury pieces could give that styling a bit of extra wow factor.
But there's also a point to be made that any showy pieces would take away from where the lounge excels: the incredible view down onto aircraft from above.
Floor to ceiling windows both let light flow into the lounge to help adjust your body clock, and let you see every single detail of what's going on with the Lufthansa (and partner airline) flights lining up along the satellite concourse.
The lounge is laid out in an inverted L, and Lufthansa has laid out mini-sections that feel private and premium, even though most of them are little different from each other, as you explore the lounge.
The first part you come to is a rooftop bar, which is truly delightful and an excellent choice for an airport that's all about connectivity. This might be the first breath of fresh air in your lungs and the first bit of sunshine on your skin after the best part of a day in a plane, and that's PaxEx priceless.
Throughout the rest of the lounge, seating is either low and blocky or low and geometric, which is fine but ends up missing out on the lounge holy grail: the kind of multifunctional lounge seating with power and surfaces to serve modern travellers' needs. This lounge's answer to that question seems to be offering many individual work pods on the inside wall, although these are a little loveless and entirely bereft of natural light. Frankly, my kingdom for some classy moveable tables of a laptop sort of height in this lounge.
It shouldn't surprise any regular reader that this bon vivant's favourite part of the lounge was the restaurant, nor that this aviation enthusiast's favourite seat there is right next to the floor-to-ceiling windows — and, the staff say, the window seats are the most popular in the house, so it's not just me.
The dining area mixes an à la carte menu with a buffet area and bar. While I was there, tempting options on the buffet included vitello tonnato, roast beef with pesto and rocket, beetroot with Black Forest ham, medallions of salmon with lemon and pepper, tomato carpaccio with pesto and seafood, tuna with sesame and wakame, and much more.
Serving the "I don't know what timezone I'm in" need, there are also jars of cut fruit, a charcuterie platter to please any porky palate, and the option for breakfast to be ordered from the menu any time of the day.
I tried the frothed lobster soup with tuna and tarragon, which was exceptionally umami-laden and truly delicious, after which I was trying to choose between my favourite weißwurst (white veal sausages) and the tempting specialty schnitzel — at which point the restaurant staffer asked me how much time I had left before my flight, and how hungry I was.
That's how I ended up carving my way through the be-all and end-all secret menu item: a Bavarian tasting platter comprising two sorts of schnitzel (jäger and Tegernsee), leberkäse (the local meatloaf), Nürnberg sausages and weißwurst — served, naturally, with potato salad and a lightly pickled cucumber dish, presented on a plinth. And with a pretzel.
Yes, it was insanely delicious. No, I didn't need to eat again until the next lunchtime. But even more, I was struck by the enthusiasm that the Bavarian staff showed at the opportunity to display their local pride in their many different meat dishes. As someone who loves the region, it was wonderful to be reminded of previous trips during a relatively quick stopover. This kind of genuine local hospitality is fantastic #PaxEx, and Lufthansa is to be congratulated for it.
The drinks list is equally delightful, offering a range of a dozen wines culminating in Champagne Pommery's grande marque, Cuvée Louise, from 2004 — one of the best first class lounge Champagne options I've seen in a long time. Alongside it is the Devaux I last had in United Airlines' business class, and the Charles Mignon Brut Rosé Premium Reserve Premier Cru that has a splash of extra-rich Pinot Noir from Bouzy (yes, really, there's a village in Champagne called "Bouzy", I'm not making this up).
I was a little surprised that only three beers were on tap, though: a Tegernseer lager, Schneider wheat beer, and a Weihenstephaner pils. I don't expect strapping lederhosen-clad gentlemen and dainty dirndl-dressed ladies to oom-pah their way out with a barrel of beer, but something signature would be smart.
If you're after something a little (lot) stronger, there's a high table with serried ranks of schnapps, eaux de vie, and other delicious yet braindeath-inducing results of fruit liquor distillation. I assume that the seating around it is high-tops so that the staff can move you to a later flight if you start falling off after the second glass.
Befitting Munich's connection hub status, there's a full set of showers and the usual Lufthansa first class bathroom for passengers to freshen up between flights.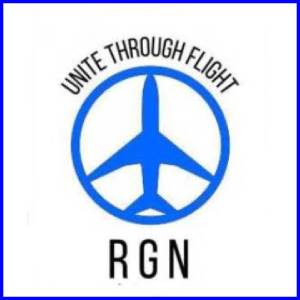 It offers the same set of toiletries as the Swiss first class lounge in Zurich — and, indeed, a first class lounge duck with a special Munich stamp. (Apologies to those Lufthansa rubber duck fans who might feel I buried the lede on that one…) There are also nap rooms for those with longer connections, and car transfers direct to your aircraft.
Overall, the lounge has everything I loved from the Lufthansa first class terminal in Frankfurt, plus an incredible view.
The question I'm left with is this, though: this may well be the lounge with the best view in the world, so how can Lufthansa make even more of it? Is it iPads running FlightRadar24 so you can see what each plane is? Is it even some kind of augmented reality option that displays information above the plane you're looking at? Is it even something as simple as a pair of binoculars or a telescope so you can really zoom in on what's going on?
Lufthansa provided entry to the first class lounge on a previously paid ticket to enable this article, but as ever all Up Front views are entirely those of the author.
Related Articles: