Of all the neologisms coined around the airline industry, "bleisure" is one of my least favourite, onomatopoetically speaking. But the idea — by which, here, I mean that premium class travel is increasingly difficult to segment into either business or leisure passengers, who are blending together when they fly — is one that most airlines have yet to fully grasp.
Part of the problem is that people are travelling for more than one reason. Tacking a bit of downroute downtime onto the end of a business trip is by no means new, but is increasingly popular. Travel days may also be the only days of leisure for a road warrior who wants to let her hair down. The gig economy, the growth of freelancers, and the rise in people working nomadically or semi-nomadically all mean that there are more folks who want more from their lounge.
Serving all these variants of the bleisure traveller is tough, admittedly. But one reason why the industry has been slow to react is around nomenclature. As first class and its erstwhile C-suite-or-luxury-leisure positioning continues to diminish, airlines looking to attract the premium customer are left with an offering that maxes out at business class.
Even those carriers who were early adopters of the branded cabins trend not mentioning business in the name — Club World, Upper Class, and so on — haven't always been successful in meeting the needs of the variety of passengers in the pointy end.
Yet as airlines talk increasingly about customising the passenger experience, a lot of the pointy end is still focussed on suited-and-booted road warrior business travellers, and mostly male ones at that.
I've talked a bit recently about what I've called the Lounge Holy Grail, the kind of multifunctional seating that means passengers can grab a snack or a drink, open up their preferred screen, get their devices connected, start them charging, and use them either actively (email, updating social media, and so on) or passively (watching, reading) — often at the same time. This is key to the bleisure traveller.
No matter where they fall within the bleisure spectrum, these kinds of passenger in particular need to get quickly and easily connected to the Internet, often on multiple devices, with space to spread out.
And if they don't see themselves in the classic business traveller mould, they are unlikely to be attracted to the idea of a business centre, let alone the often cubiclesque, sterile, or all-wood boardroom styles most airlines offer.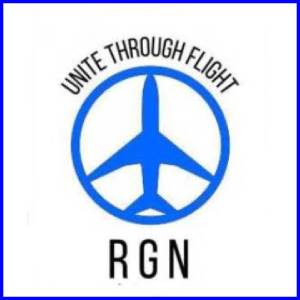 Very few people actively want to be shut up in a broom cupboard with office chairs and two elderly PCs, but they will if that's the only place their needs are met.
The thing is, the leisure part of a bleisure traveller (and indeed a good part of the classic business traveller persona) still wants to have a good time in the lounge, sipping on a glass of local wine or Champagne, relaxing with their usual cocktail or trying something new, fuelling the rest of their day or exploring local delicacies that the airline has the opportunity to showcase.
And airlines shouldn't forget the showcase part of that. At a time when the use of professional and semi-professional Instagram influencers is coming under scrutiny, there's a lot to be said for getting real travellers to do it themselves.
Airlines have the opportunity to put some thought (and not necessarily expensive thought at that) into subtly branding the food and beverage offering in particular. Eye-catching glassware, a snazzy series of plates, perhaps some nifty teacups, and so on, can tempt a phone camera to linger for a little while and share that airline experience with friends, family, contemporaries, and fellow bleisure travellers. That's free, grassroots advertising airlines can take to the bank.
Related Articles: