Designing premium cabin food menus is hard for any airline, but breakfast always seems particularly tricky. It's often got surprisingly wrong — see the almost inevitable weaponised croissant, hard enough to cause engine damage if ingested, yet still weirdly so flaky that the bits get everywhere — and it's been striking me recently that it's been sticking out at me because the concept of breakfast has changed so drastically.
It's rare, for example, that a premium cabin passenger will want a substandard breakfast, and pretty much all airline breakfasts are substandard. Often industrially produced, usually hours into the flight, and at altitude, pancakes are sticky, eggs are rubbery, sausages are flabby, bacon is floppy, and croissants are crunchy.
Even when flying first class, I've very rarely thought "you know what? I'm very glad I woke up early for this delicious and satisfying breakfast." More often it's "hmm. Shall I look apologetically at the crew and say, 'actually, I want to grab another thirty minutes of sleep rather than continue sawing through this unidentifiable piece of Viennoiserie'?"
But do you know what I look back on with satisfaction, and look forward to with a salivating mouth whenever I'm going to be flying the airline? The Virgin Atlantic Upper Class bacon roll.
I learned to love this steaming parcel of breakfast divinity when I spent a summer burning a plethora of miles, shuttling backwards and forwards between New York and London, often leaving on a Friday night after work, grabbing a bite to eat in the lounge, and heading straight to bed on the plane, sleeping as late as possible.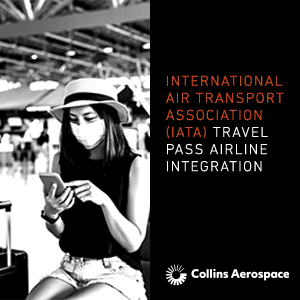 A bacon roll might seem the simplest thing, but it's one of those British comfort foods that often replicate well in the air: a hot white roll that felt like one of the part-baked petit pains you can get in a British supermarket, with a couple of slices of British back bacon, and a squirt of your choice of brown sauce or, less pleasingly, ketchup.
It's good, honest, hearty food that many people would argue actually tastes better the more mass-produced it gets. And, even better, it's portable and doesn't require any cutlery, so it doesn't require your tray table to be out and you can munch it during takeoff and/or landing.
Served with a cup of tea just before the top of descent into Heathrow, I used to love waking up, throwing off the duvet, popping to the loo to wash my face and hands, then returning to a remade seat, a large paper cup of strong milky tea, and the bacon roll rolled in tinfoil, hot and ready to eat while circling London to land.
Yes, there were times when I popped into the arrivals lounge for a slightly larger fry-up if I had a big day ahead of me, but there was nothing quite as satisfying as that early morning, tens-of-thousands-of-feet-in-the-air, savoury mouthful of bacon roll, watching the sun rise over London's spires. There were times when I woke earlier and had a plated breakfast, but that didn't live up to the bacon roll's simple pleasure.
Obviously, not every passenger will want a bacon roll. But the service concept — a satisfying, comfort food-y bite to eat, ready to go at the top of descent — is one that many more airlines could get right.
It could be birchermüsli or a yoghurt parfait, presented in an upmarket paper cup with a biodegradable spoon, sort of like what Prêt à Manger (or even the swankier sorts of McDonalds) sell. It could be a munchable fruit-based snack, like a little pack of apple segments with an upmarket nut butter, for example. Even a selection of moist muffins, a breakfast wrap, or a whole-grain crunchy breakfast oat square would work.
Let's say no to the weaponised croissant.
Related Articles: