Traveling with a child is harder today than it used to be, and a lot of that is due to prevailing trends in the airline industry.
For the frequent traveler, there is nothing that upends your travel routine like becoming a parent. Initially, you travel a lot less, putting elite frequent flyer status at risk. When you do start traveling again, the amount of baggage you carry quadruples, although infant baggage is often checked free of charge.
You aim to leave for the airport 45 minutes earlier than you ordinarily would, in the knowledge you'll actually only get to the airport 30 minutes earlier. Security, even with PreCheck, goes from a 2-minute experience to a 10 minute ordeal (if you're lucky).
Once you get to the plane, you go from simply putting your roll-aboard in the overhead and sitting down, to having to install a car seat, stow a stroller and put away various diaper bags and other child-related paraphernalia. You're doing all of this while trying to keep your toddler from running to the back of the plane, to the cockpit, or out the boarding door and back up the jetbridge. Only when the car seat is secured, and the child buckled in do you start looking for a place to put your own carry-on, at which point you realize that the overhead bin space in the plane has been filled while you were getting your kid situated.
Seat pitches are tighter, so those who choose to travel with their infant on their lap have less space to exist in, and for those who purchase a ticket for their kids, there's less space in which to place a car seat. Visits to the flight deck are much harder to come by in a post-9/11 world, and kids' amenity kits are a rarity in a cost-focused industry. Certain airlines have policies that make it harder to travel with a child than it needs to be.
Delta, United, JetBlue, Alaska and Frontier all offer pre-boarding for families traveling with young children. Southwest allows families (with children six years or younger) to board immediately after group A. American Airlines has completely done away with pre-boarding announcements, though it accepts requests.
For families flying longhaul, many widebody aircraft are equipped with bassinets for infants under two years old, who would not otherwise be required to purchase a seat. This gives them a place to sleep, and parents a needed break. The problem is that on some carriers, these bassinet positions are at the bulkhead, in seats that the airline has designated as premium. The net result can be that parents are forced to pay for premium seating if they want to utilize the bassinet. Some carriers, including Delta, are the target of online rants on the subject.
In addition to Air New Zealand, which is a real innovator in #PintSizedPaxEx, there are some airlines that make traveling with kids just a little bit easier. British Airways gets a lot of flak for its seat assignment policy, but families with infants are a big beneficiary. All of BA's longhaul aircraft have bassinet positions, and those seats are blocked, even for elite frequent fliers, until 24-48 hours prior to departure. Families traveling with infants are able to book these, free of charge, from the time of booking, subject to availability.
Other carriers, including but not limited to Cathay Pacific, Qantas, Singapore, Lufthansa, and Virgin Atlantic offer multiple bassinet positions throughout the plane and block them off for selection by the general traveling public until check-in. ANA even goes so far as to indicate which lavatories have changing tables on its website, and Emirates offers families transiting its Dubai hub the complimentary use of a stroller.
Etihad says it has bassinet positions and that these are offered on a first-come, first-serve basis in economy and business. Qatar Airways has bassinet positions in economy and business class but not first class on the A380. Air France also does not equip its first class cabin with bassinets (though they are offered in other travel classes). Airlines specializing in intercontinental, long-haul travel are generally more attuned to the needs to traveling parents.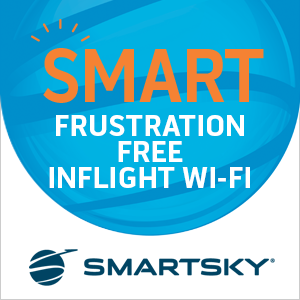 As far as frequent flier programs go, airlines only allow kids to earn miles if their parents have purchased them a ticket, so lap infants can't earn miles. Kids can earn elite status just like their parents. Some airlines allow you to form household accounts, where all miles earned by the family are pooled, and any family member can utilize the joint pool. Airlines that let you form family accounts include JetBlue, Virgin Australia, Asiana, Korean, ANA, JAL, BA, and Etihad. Having a family account obviates the need to transfer points amongst family members, which comes with steep fees at Delta, United and American, of 1¢ to 1.5¢ per mile transferred.
When it comes to elite status, two airlines in particular are worthy of commendation. Both British Airways and Alaska Airlines have instituted a status freeze program for new parents. Each one extends the parent's frequent flier status for an extra year following the birth or adoption of a child. All that is required is for parents to submit either copy of a birth or adoption certificate (BA) or a proof of parental leave (Alaska). This is a really nice benefit, that costs the airlines very little, and makes returning to the traveling community just a bit easier for new parents.
Traveling exposes children to a wide array of experiences they don't get at home. It's an education that's independent of school, but arguably just as important. Making travel easier on parents and ensuring the next generation of world travelers catch the bug early, is something US airlines should make a much higher priority, in your author's opinion.
Related Articles: