With carriers the world over making meaningful efforts to court parents and their wee ones with a host of fun, #PaxEx perks for kids, Qatar Airways recently raised the bar considerably with the unveiling of its new Mr. Potato Head amenity kit.
Yes, the plastic spud with a detachable face has his very own children's amenity kit. Qatar also offers Monopoly themed amenity kits for older kids, and parents traveling with infants can avail themselves of a special infant kit featuring diapers, baby food, a bottle and even a few soft toys. But, that's just the tip of the kid-friendly iceberg these days on Qatar.

"We wanted to offer entertainment for even our youngest travelers [so] our state-of-the-art entertainment devices feature hundreds of options for [them] to explore." says a Qatar Airways spokesperson. And while most Qatar IFE systems feature the standard roster of big studio kiddie fare from Disney/Pixar and the like, the luxury carrier also has an IFE channel just for babies.
"BabyTV is the world's leading baby and toddler network from FOX [and] this educational, infant-focused channel offers exclusive programs for children as well as a wide variety of nursery rhymes, baby songs and learning games," says the airline.  At night BabyTV broadcasts "soft music and gently moving visuals designed to soothe babies and create a calm atmosphere", which sounds like something any frazzled parent (or weary-eyed non-parent for that matter) could readily get behind.
Like many airlines, Qatar also offers parents flying with infants the use of a baby bassinet (Qatar says it can support a maximum weight of 30.8 pounds). Anyone who has ever flown on a long-haul flight with a sweaty "lap child" clinging to their chest can tell you it's a dream come true.
Lest you think Qatar's focus on its youngest flyers ends at touchdown, passengers flying into the carrier's hub in Doha are in for a treat as well.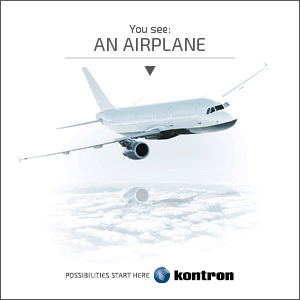 "During layovers, parents need all the help they can get with entertaining and caring for their young children. That's why Hamad International Airport offers dedicated, family oriented facilities for any family's comfort and convenience," notes the airline, citing access to baby strollers, in-terminal mini-rides and climbing frames. "We also offer parents' rooms, located at various points across the terminal, where [families] can attend to their infants in privacy and comfort."
And while that all sounds lovely, one has to wonder if notoriously budget-conscious parents would ever actually book a flight based solely on a carrier's kid-friendly amenities.
"An entertained baby is a happy baby. Happy babies make for happy parents, and even happier adult passengers, especially on long-haul flights," notes veteran industry analyst Henry Harteveldt. "Amenities like these won't ever usurp stalwarts like price, schedule, travel time, and frequent flier programs as the primary factors a traveler uses to consider an airline. However, these amenities can be powerful 'tie breakers' that might sway parents to choose one airline over another."
Even if said amenities come with a luxury carrier price tag? "If they're compelling enough, it's possible some travelers may even pay slightly more to fly the airline that offers these amenities than competitors which lack them," suggests Harteveldt.
In other words, when it comes to amping up the kid-and-parent-friendly #PaxEx bells and whistles these days, carriers might be wise to take a cue from Qatar's anthropomorphic potato friend and start thinking, pun intended, seriously outside the box.