Although he wasn't aware of it at the time, Troy Dixon started collecting airline safety cards at the tender age of eight-months-old on a British Airways flight to Nice. And though Dixon remembers next to nothing about the actual flight, the card, which was gifted to him by a kindly flight attendant, launched Dixon's lifelong passion for collecting safety cards from carriers large and small the world over.
Currently a student and sports scholar at the University of Warwick in Coventry, England, Dixon also models on the side and competes in men's pro-circuit tennis events. But Dixon's favorite pastime these days is collecting safety cards.
"My collection holds over 3,000-plus safety cards which document the airline's history and branding throughout [the] decades," says Dixon.
"It's a banal object of aviation travel yet it holds fascinating details such as airline and livery branding, languages, onboard policies, and even world history. [Safety cards] are also interesting objects to collect because they [celebrate] the international cultures that are linked to traveling."
When it comes to international carriers, Dixon's collection truly runs the gamut. But some of his most fun and unusual finds are from airlines that haven't flown in years.
"From Pan-Am, TWA, Laker Airways, and Lauda Air to the more recently dissolved Monarch … my collection holds cards from many airlines that are no longer flying," says Dixon.
"But all of the cards are unique in their own way. I am very proud to have a safety card from one of the few Boeing 747-SP series aircraft in service operated by NASA. Plus various others such as a Saha Air Boeing 707,  Concorde, Interflug IL-18 [which was the national airline of East Germany from 1963-1990], National Airlines DC-10, government jets, TNT Airways 737, Cubana IL-62M, Greenlandair 757, and the Ford Motor Company."
Dixon says he operates a strict "ask-before-taking policy" where safety cards are concerned, but with a little help from airline and aviation company insiders and the thriving aviation collector community online, his collection has grown by leaps and bounds over the years. So much so that storage has started to become an issue.
"I am quite lucky to have a friend who collects rare books who has a specific storage unit room which keeps away moisture and light to retain the quality of the original prints … [especially] because older cards can easily damage if left in the sun too long or in a damp room," notes Dixon. "Also, keeping the cards separated from each other is significant as prints can bleed off onto one another."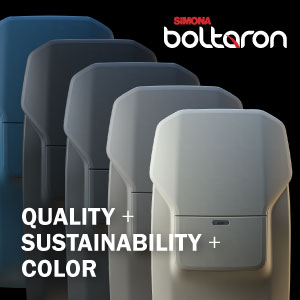 Dixon's lifelong interest in collecting safety cards was born primarily out of his adventures traveling with his family when he was younger. However, he is also drawn to the craft and artistry of the cards themselves and the way they often transform something so seemingly utilitarian into something truly beautiful. In short, details and design are important.
"Airline safety cards are well-designed graphic products [where] the designers need to captivate the passengers but at the same time relay important information that can be understood quickly and easily. Many airlines have adopted quirky tools, much like the revolution seen in the inflight safety video market, to captivate their passengers. Funny characters and bold hairstyles are just some of the ways designers do this," he says.
"While most airlines stick to formal cartoons and animations, the [defunct] Hooters Air 757-200 and Virgin Atlantic's older safety cards, for instance, are vibrant and flamboyant in presentation. I have also seen safety card merchandise spread across the consumer market from shirts to mugs recently [and] I think there is even a safety card suit and tie for sale somewhere."
Yet despite their continuing popularity with design and AvGeeks the world over, there is some concern in collector circles that printed safety cards might soon be going the way or the dodo as digital safety cards take hold on some carriers.
"A shift towards a more sustainable means of safety information has clearly begun," explains Dixon. "The introduction of placard safety cards on the back of seats on carrier's like Ryanair and e-safety cards built into apps and IFE screens eliminates printing cost plus provides a greater flexibility to updates."
However, airlines continue to print cards and in an emergency, printed material is more reliable than IFE screens and apps. "So, I think it will definitely be many years before a complete transformation takes place. At the moment I am just happy collecting and documenting [with] writing a [safety card] coffee table book perhaps something to consider for the future," says Dixon.
Related Articles: