The business aviation market is on a slow recovery. New aircraft sales have been soft for years, which is obviously unfortunate news for airframers. Operators are holding onto their business jets for longer, and implementing #PaxEx improvements in order to meet the needs of increasingly educated and connected customers.
A bright spark on the business aviation landscape, however, is that Part 135 commercial charter operations are on the march, with the number of charter hours flown "higher than at any time since before the Great Recession", according to Business Jet Traveller.
"I do watch very closely to see trends in aviation; Part 91 [non-commercial] as a whole has been flat. We haven't really seen a lot of growth in Part 91; and you read that GE is closing its flight department [in favor of charters]. But if you look on the other side, Part 135, the growth has been phenomenal," Dave Stanley, who serves as ARINCDirect senior director of business development for Rockwell Collins, tells Runway Girl Network.
"There is a lot of consolidation in that segment, but you see different companies coming together. I think that with new applications, new ways to book an aircraft, you and I can download a personnel profile, [a] passenger profile and have an airplane waiting for us at an airport."
In short, you never have to pick up the phone and speak directly to a broker. Simply jump online or download an app. "Tools for people who might not have known about how to secure an aircraft make it that much easier," notes Stanley.
Enter Gothenburg, Florida-based Avinode, which boasts that it is "the leading provider of online solutions for air charter professionals".
At present, a wildly disparate set of operator data, legacy distribution systems, and other sources are still in play, and remain remarkably complex. Making sure the experience to book a charter is more seamless is Avinode's goal, says company CEO Oliver King.
Business is already strong, he says. To wit, requests for US departures through the Avinode Marketplace rose by around 54% for the period January-August 2017 compared to the same period in 2016. New York/New Jersey's Teterboro Airport – an established giant of business aviation – leads the way as the most requested US airport destination through Avinode over the past 12 months.
Also in the last year "you've seen the European market really picking up in terms of volume and activity", says King, though Brexit uncertainty is looming.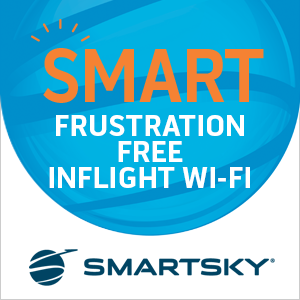 Part of the uptick is around new opportunities resulting from a change in the business model, with a floating fleet and point-to-point pricing.
"The traditional approach – for a client to pay for both legs regardless of whether they are traveling on them – is on the decline. This change pushes risk and opportunity towards the operator to price and anticipate demand. Having a floating fleet means aircraft are not scheduled to return to home base; they may instead operate for extended periods from a new airport. Pricing shifts towards one-way flights and as a result becomes more transparent," explains King.
While that means the true end of the myth of the paid empty leg, this increasing transparency does, however, provide opportunities, not least because "corporate buyers are also private consumers", King notes.
"Online brokerages have raised general awareness and visibility as to the availability and the pricing of business jet charter. In doing so, they are creating new demand from companies for business travel."
For its part Rockwell Collins – which provides a host of nose-to-tail systems and services to the business aviation community, including end-to-end management of connected aircraft – believes that business jet charters will continue to prosper. PrivateFly, a prominent premium private jet charter firm, has certainly seen its fair share of news headlines for precisely that kind of growth. But Rockwell Collins is also keeping an eye on "the VistaJets and NetJets and how they're seeing growth in Part 135 so I think that's one bright spot for us, I definitely do," says Stanley in reference to the otherwise soft business aviation market.
Meanwhile, if you're interested in chartering a business or executive aircraft, check out RGN's "charter starter guide", which lays out what to expect, and describes some of the misconceptions about this type of travel.
Additional reporting by John Walton
Related Articles:
Featured image credited to istock.com/Cavan Images