After a delay of nearly a year, Qantas has opened its surprisingly large new lounge at London Heathrow terminal 3, and the initial launch images look superb. The lounge was originally supposed to open in "early 2017", but the overall effect seems worth the wait.
This lounge is both big itself — seating over 230 travellers on two levels — and a big part of Qantas' strategy, which is planning a shakeup in its international network with nonstop flights between Perth and London on the Boeing 787-9. It's a one-class lounge, with both business and first class passengers welcomed, and few benefits for the remaining passengers in first. Qantas will reduce its first class offerings to a single flight once Melbourne-Dubai-London services are exchanged for Melbourne-Perth-London, with the Dreamliner maxing out at business class.
"The Kangaroo Route is at the heart of Qantas' identity and London is one of our most important destinations," said chief executive Alan Joyce when opening the lounge.
Aesthetically, the space works well, with a Georgian and almost art deco sensibility thanks to the lined walls, quirky balustrades and large circular ceiling lighting features.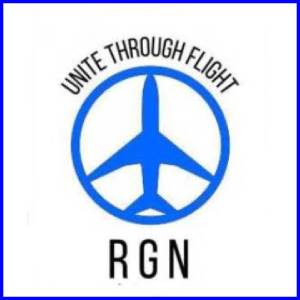 The lounge is designed by Woods Bagot, an architectural firm associated both with Qantas' previous lounges and with the airline's lead designer David Caon. "The interiors reflect London at twilight with deep greens and rich blues throughout the furniture, while warm-coloured timbers, stone and brass represent the historic architecture of the city," says the PR material, and it's largely a successful scheme, building as it does on Qantas' brand equity.
I'm particularly impressed by the hybrid leather sofas, which mix the British Chesterfield structure with the shapes and design language of Qantas' other lounges and its onboard experience.
I also like the dual bars — crucial for both Aussies and Poms who like a drink — and by the decision to make gin the specialty drink of this lounge, with standard British versions standing alongside craft gins from Australia, the UK and elsewhere.
In the dining area, Qantas has created an almost counter-style seating option for solo travellers, in addition to banque-and-chair tables. While I'm glad to see a focus in the PR images on AC power sockets, which are clearly shown beneath the banque seating, I wish Qantas had been able to apply some design thinking to provide power options that were more accessible and less likely to become grubby and unpleasant.
And without any visible multifunctional seating visible in the PR images, I'm afraid I must bang on yet again about them. Increasingly connected travellers want to sit down somewhere comfortable, pop their laptop or tablet and phone down on a table, easily charge them both, and watch something while having a snack or a drink. Fingers crossed those pieces of furniture are just waiting to be installed.
Qantas is again partnering with the Accor hotel group's luxury Sofitel line for the food service and its celebrity chef Neil Perry's Rockpool Group for the menu design. It's a smart blend of heart- and belly-warming faves like shepherd's pie and ploughman's lunches, modern Australian options like brunch bowls with eggs, avocado, and kale — plus, of course, the signature salt and pepper squid with green chilli sauce from Qantas' first class lounges.
There's more British-Australian hybridisation with some hilariously kitsch teapots and cups, by Australian model Miranda Kerr for Royal Albert. These are so ridiculously delightful and out of place in Qantas' modern sensibility that they're just perfect.
Expect more signature items, particularly as Qantas continues its work on passenger health and jetlag reduction in conjunction with the launch of nonstop flights to Australia.
"We are reshaping what customers come to expect from international travel with direct flights between Australia and London. It's a long flight, so we're taking a holistic approach to passenger wellbeing on and off the aircraft, and the new Heathrow lounge is an important part of that," CEO Alan Joyce said.
Image Gallery:
Related Articles: