Qantas wants new twinjets that will fly nonstop from its largest markets on Australia's east coast to New York and London, but it will also keep and refurbish its Airbus A380 superjumbos, starting in 2019.
The headlines: Qantas' Thompson Vantage XL staggered fully flat bed in a 1-2-1 configuration will replace the flat but not direct aisle access Mark III Skybed in business class, currently in a 2-2-2 layout. There'll be a massive increase in Qantas' new premium economy, which will now offer 60 seats. Qantas' designer du jour David Caon will redesign the lounge in the "forehead" areas of the superjumbo, with the hope being that passengers might actually use it. First class is kept, but the popular upstairs economy cabin will disappear.
"We're seeing increased demand for Premium Economy and Business Class on the long haul routes that the A380 operates, including from people using their Qantas points to upgrade. When more travellers experience these new seats, we expect that demand will keep rising," CEO Alan Joyce said when announcing the refit.
"We're completely refurbishing First Class to make the seats more comfortable and installing bigger entertainment screens.  Economy will be upgraded with better cushions and improved inflight entertainment," Joyce noted. "In Business Class, we'll install the latest version of our Business Suites – the ones called "mini First Class" by our frequent flyers. We'll increase the size of the Premium Economy cabin and fit our all-new seat for this class – the same one that will debut on the Dreamliner later this year."
In numbers, business increases from 64 to 70 seats, premium economy almost doubles from 35 to 60, and the upstairs economy section is cut by thirty seats. With no change to the number or layout of first class, that's an addition of one overall seat for the aircraft, taking it up to 485 seats.
Qantas hasn't yet released an in-depth seat map or LOPA (layout of passenger accommodations) diagram, but the phrase "more efficient use of space allows 27% increase in premium seating" does get one thinking about whether Qantas is decreasing the number of lavatories onboard as well.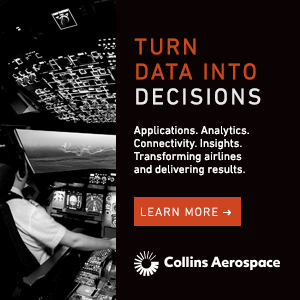 And, of course, leaving the first class suites where they are enables Qantas to consider at some point in the future replacing them — likely not with first class seats, but with either premium economy or economy class seats in the large space between main deck doors 1 and 2.
CEO Alan Joyce's comments in his full-year results presentation highlight that Qantas doesn't expect the A380s to be going anywhere soon: "The A380 project is a significant investment in an aircraft that will operate on key long-haul routes for many years to come," Joyce said, adding that "we've worked with Airbus to use cabin space more effectively. And by adding more premium seats, we're improving the overall economics of the aircraft."
For business class travellers, the move will bring Qantas up to the present in terms of business class seating. But it's only the present: there's not a lot of clear blue water between the Vantage XL staggered product and Qantas' partner Emirates' original Airbus A380 Zodiac Skylounge seat, deliveries of which date back to 2008.
With Qantas' usual ability to make news today about work to be done tomorrow, it has hit the headlines for future plans in 2019 (the A380 refit) and 2022 (when it wants either A350-900ULR or Boeing 777-8 aircraft for its nonstops to London and New York). The question will be whether the hard product the airline installs is sufficiently futureproofed for when the vision becomes reality.
Related Articles: