Passengers who have redeemed points to fly international business class on Air Canada may be disappointed to learn they are not presently welcome at the brand new Air Canada Signature Suite lounge at Toronto Pearson.
"To start, admission will be limited to paid business class on transatlantic, transpacific and Southern South America (Brazil, Argentina, Chile) flights," the carrier confirms. "Customers traveling on travel rewards and upgrades will not have access to this lounge, but are invited to the Maple Leaf Lounge, which offers a warm buffet."
The reason is simple – paying passengers want an exclusive space, and Air Canada is giving it to them.
Located next to the Plaza Premium Lounge at Terminal 1, but without any visible entryway signage, the ambience of the Air Canada Signature Suite is heavily inspired by Canadian culture and artistry.
During a sneak peek preview yesterday evening, your Canada-born author appreciated the large Canadian focal point mural which harbors special meaning to Air Canada, the simply stunning maple wood accents, and the Canadian-made furniture.
Fellow guests of the sneak peek preview agreed that the lounge does an excellent job of making the passenger completely forget they are in an airport, and this is achieved by the atmosphere, quality of service and most importantly, the dining.
With allergies and dietary restrictions becoming an epidemic, it was heartening to see a detailed menu and staffers who are knowledgeable about allergens.
Andrew Yiu, Air Canada's vice president of product, also mentioned that each dish offered on the buffet will have its own card with icons alerting passengers as to whether a specific allergen or dietary restriction can be met with a certain dish.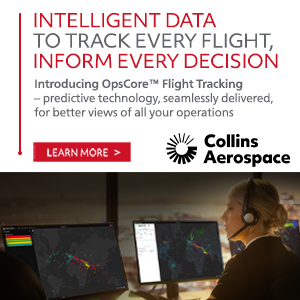 Icons such as "gluten free" or "vegetarian present" on the dish title takes the guess-work out of the experience for allergic passengers. Furthermore, when ordering off the 'a la carte' menu, the wait staff asked each passenger if they had any dietary restrictions. This attention to health and safety is praiseworthy.
Air Canada's inflight department has a very real opportunity to learn from the standard being set at this lounge in terms of accommodating passengers with allergies, an area which the carrier has traditionally not showered itself in glory.
Chef David Hawksworth, who is also responsible for Air Canada's onboard international business class menu, has designed the menu for the Air Canada Signature Suite with the aim of offering restaurant-quality fare. His efforts were evident as the braised beef melted on my fork.
Hawksworth says he feels "very strongly about everything from start to finish, so the buffet is just as important as the 'a la carte'. We have a lovely bar menu too and we are also working on some asian inspired dishes that will eventually make its way on there too." The Muskoka Maple bourbon cocktail featured a refreshingly fresh sprig of rosemary.
The food was well plated, and the service was sound. A subtle highlight of the Air Canada Signature Suite is an iPad drinks ordering system – a nice added touch for busy travelers who need their coffee stat.
One shortcoming of the lounge is the need for more power ports. In the casual seating section, a group of four seats featured power ports on one side but not the other. The dining area also fell short of having enough power ports. This presents a real problem for passengers who are trying to work and stay connected.
Another concern is the lack of showers in the Air Canada Signature Suite. However, guests will be given priority to use the showers in the Maple Leaf Lounge, where passengers who have redeemed miles to fly business longhaul will be relegated for now.
The exclusive Air Canada Signature Suite will officially open on 1 December.
Image Gallery:
Related Articles: