LEVEL, the long-haul low-cost carrier from British Airways and Iberia parent IAG, is to start flights to four key destinations from Paris' second airport Orly from next summer, in a move destined to compete with Air France on bread and butter routes like Martinique, Guadeloupe, Newark and Montréal.
At the end of the summer, IAG will close down its then-ten-year-old OpenSkies operation, which serves Newark and JFK leaving LEVEL as the group's longhaul operation from Orly — but with connections possible to and from Vueling shorthaul low-cost flights.
With its lower cost base, LEVEL can offer impressive one-way lead-in fares: 99€ (USD 118) to the three Francophone cities and 129€ (USD 153) to Newark, with premium economy starting at 429€ on the Montréal route.
Des tarifs aller simple qui commencent à partir de 99 € par trajet pour FDF PTP et YUL et 129 € pour EWR en économie et 429 € en premium eco. pic.twitter.com/kEAZFSsfAd

— Flight-Report (@flight_report) November 28, 2017
In addition to the Air France and Delta flights between New York and Paris, LEVEL will also be competing with Norwegian's flights from Charles de Gaulle to JFK.
IAG's leadership has had its eye on a Paris operation since before there was an IAG, partly because of the draw of the French capital in its own right, partly because of a lack of oneworld transatlantic service into France, and partly because bearding Air France in its own den is a competitive play for the group.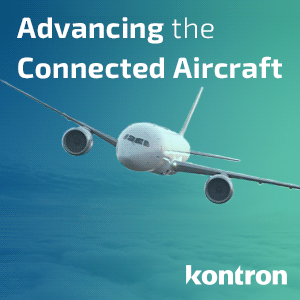 According to global distribution system information, LEVEL will use OpenSkies' French air operator's certificate. It is unclear why IAG is retaining OpenSkies' AOC for LEVEL's use, with current LEVEL flights operating under Iberia's Spanish certificate (also valid within the EU). It is unclear whether there are post-Brexit implications given the British Airways branding of OpenSkies. RGN has approached OpenSkies for confirmation.
Previously positioned as a premium carrier, and despite a decade without significant product investment, OpenSkies retained popularity among oneworld loyalists in particular on a #PaxEx basis, thanks to the previous uncompetitive angled lie-flat product offered by American Airlines and Air France on New York-Paris — and on a cost basis. The aging fleet of Boeing 757-200 and one Boeing 767-300ER all offer the 2000-era British Airways Club World "Mohawk" first generation flatbed produced by Zodiac Aerospace. Both that Biz Bed product and Prem Plus have been excellent value over the long term, with the 757 version of the latter being among the most spacious premium economy seats in the world.
Disregarding the change to less than daily operations, which will be a dealbreaker for many, OpenSkies loyalists in business and premium economy may not be best pleased with their options, however, with their "slightly better than BA" airline replaced by an unashamedly low-cost carrier. Without a business class cabin, passengers who want a flatbed to maximise sleep opportunities will be relegated to LEVEL's premium economy, which is less spacious than OpenSkies'.
While American Airlines refitted 767 aircraft with Thompson Vantage seats are better than OpenSkies, the AA service doesn't match the uniquely Franco-British OpenSkies, and American doesn't fly from Orly, an airport — like Newark — that can be very convenient for parts of the metropolitan area it serves. The addition of more transit options via Orly, however, will be interesting to watch, especially given the lCC-to-LHLCC options combining Vueling with LEVEL. That's especially true in economy, where LEVEL's fully featured A330 seats are an upgrade over OpenSkies' elderly and narrow 757 product.
It's unclear what the demise of OpenSkies means for the surprisingly excellent lounge in Orly, or for BA's JFK operations at its longterm hub, although a spare couple of gates at peak times would be helpful for the $65-million dollar revamp that is planned over the next couple of years.
This article was edited to correct information about OpenSkies' current and LEVEL's future air operator's certificate.
Related Articles: