Even the most jaded of industry observers were wowed by Emirates' new first class suite this week in Dubai: insane, stunning — but is it the "game changer" that Emirates' launch branding suggests?
It's easy to get carried away with the bells and whistles in this new suite, because bells and whistles there are. A superb addition for centre seats are virtual windows, created using external cameras and high-definition screens.
Individualised mood-lighting selection and heating options are new to the real world, but we've been seeing them for years at a variety of expos. A massive 32" Panasonic Avionics inflight entertainment screen is, spanned by two signature Emirates minibars, and features a wireless remote control plus Bowers and Wilkins headphones. A personal closet and a variety of storage spaces are almost de rigeur these days. A pair of binoculars makes a lovely touch, as does the updated combination vanity mirror and writing set. Video (or, for the shy, voice) calling to the galley, and a serving hatch so that the cabin crew don't have to bother you by opening the door to your suite sounds like a great idea, but the proof will be in the proverbial — and perhaps literal — pudding.
But the fundamentals are strong too. Wider suites, with a 1-1-1 layout rather than the 1-2-1 in the already spacious existing cabin: this is not new, with Cathay Pacific offering 1-1-1 on the 777 for a decade or so now, but the herringbone Cathay layout isn't as spacious. Floor to ceiling walls, creating an actual personal space, which you can actually personalise, are remarkable. And a "zero-gravity" seat makes use of one of my favourite trends of the last few years of seat demos at the Aircraft Interiors Expo. All in all, this hard product is impressive.
There is also, thank goodness, an absence of the garish signature burled faux-walnut and brass, with a variety of textures, patterns and materials replacing it. That said, I haven't entirely made up my mind on whether I like it.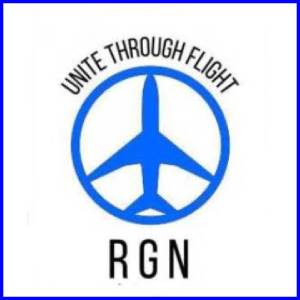 There's a metal-effect bulkhead pattern that looks like a crash-test dummy went through it during head injury testing, and there are a lot of different types of materials, different shapes, different patterns, and different directions of grain in the suite. A ghaf, the national tree of the United Arab Emirates, is a bulkhead signature that carries into other sections of the cabin, although it feels a little bit like a shoehorned attempt to replicate Etihad's "Facets of Abu Dhabi" signature pattern.
It's certainly very busy, and as a result makes the cabin feel almost small. I feel like there's a happy medium to be had between the recent Singapore Airlines suite, which is rather staid compared with Emirates', and this product.
But it must also be said that having the frankly repugnant Jeremy Clarkson fronting the campaign leaves a rather unpleasant taste in the mouth. After a career of tediously and predictably manufacturing outrage through making racist, sexist, homophobic and other deeply distasteful remarks, he was fired from the BBC two years ago for violently assaulting a subordinate staffer after a racist tirade because he was dissatisfied with the catering. Regardless of what you think of the décor, that's not a good look for any airline.
Image Gallery:
I can't decide if this product wants to give me an automotive, residential or airline feel. Image: Emirates
Related Articles: