Although I totally understand their appeal to budding gearheads around the globe, I've never been a huge fan of the Cars movies, and that's mostly because the main character, Lightning McQueen, is kind of an a-hole. Cocky, self-absorbed, misogynistic, and easily the (pardon the pun) oiliest hero in the Pixar universe, McQueen's macho, too-cool-for-school attitude has always rubbed me the wrong way. Fortunately, there are usually enough quirky supporting vehicles in the mix to make the films at least watchable – I'm sorry, but I'm a total sucker for Mater's corny, hillbilly humor! – but after getting seriously burned with last week's adventures in animated awfulness, The Emoji Movie, I was more than a little hesitant to step back behind the wheel of another half-baked kid's movie so soon.
Luckily, my fears were totally unwarranted. Fun, exciting, gorgeous to look at, and surprisingly emotional, Cars 3 is the first Cars movie to actually take a deep dive under Lightning McQueen's hood and the result is a deeply-personal and very adult look at the dark side of aging in an industry where youth and vigor are prized above all else. And though the film offers up obvious parallels to aging actors in Hollywood, older athletes in the sports world, and basically anyone who feels past their prime every time a newer, shinier "model" steals their thunder in the workplace, to me Cars 3 also feels like Pixar wunderkind John Lasseter's ode to his own mortality.
I'm not saying Lasseter is going anywhere – especially since Disney and Pixar have been on a record-shattering winning streak since he took over as chief creative officer of Pixar Animation Studios and Walt Disney Animation Studios in 2006 – but despite the fact that this is the first Cars entry that Lasseter hasn't written and directed, the film retains an elegiac, passing-the-baton quality that feels distinctively Lasseter-esque. And the fact that Cars 3 is also funny, soulful, and hugely entertaining for both kids and adults alike is the Lasseter-fueled icing on the cake.
Opening with an epic racing montage of McQueen (voiced, once again, by a pitch-perfect Owen Wilson) tearing it up at racetracks around the world, Cars 3 takes a stunningly dark turn early on that flips McQueen's world upside down. Literally! Barely surviving the fiery accident that propels next-gen rookie racer Jackson Storm (voiced by The Social Network's Armie Hammer) into the winner's circle in his stead, McQueen retreats to his dusty garage in Radiator Springs to contemplate his next move.
Inspired by old racing footage of his late mentor Doc Hudson (beautifully voiced, one last time, by the late Paul Newman through the magic of Disney) and a spirited pep talk from his no-nonsense girlfriend, Sally (the woefully underused Bonnie Hunt), McQueen emerges from his funk to begin training at a state-of-the-art racing center run by multi-millionaire Sterling (Castle's Nathan Fillion). Still unsure of his place in the world in a modern era of high-tech, high-performance race cars, McQueen quickly finds his grove under the guidance of Sterling's star trainer, the hard-charging Cruz Ramirez, voiced byfrom TV's Cristela.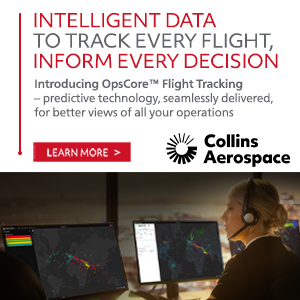 But when McQueen's unchecked ego splinters his professional partnership with Ramirez, he realizes that the root of all of his present-day problems might actually lay in his past. So, at the advice of BFF Mater (Larry the Cable Guy),  McQueen road trips it to Doc's hometown in rural Georgia in search of Smokey (Oscar-winner Chris Cooper), the mythical service truck who taught Doc everything he knew about racing. Learning to love the sport again under Smokey's sage tutelage – and find new meaning in passing on what he has learned to others – McQueen apologizes to Ramirez for his failings and offers to train her for a climatic race to the finish against his former nemesis, Storm.
Directed and co-written by veteran Pixar storyboard artist Brian Fee in his directorial debut, Cars 3 shines a bright light on the harsh realities of aging in an in an era of nonstop innovation. But it's the film's hopeful, you-can-teach-an-old-dog-new-tricks outlook that will stick with you. And the idea that Lightning McQueen finally gets woke to the fact that the next great white hope for racing might just be a rough-and-ready Latina makes the film that much more enjoyable, especially in today's deeply divisive times. Que viva, los Cars!
Now playing on select Lufthansa, Hawaiian Airlines, Air Canada, United, American, Singapore Airlines, and Virgin Atlantic flights worldwide, Cars 3 is also available via streaming at Amazon Video, Google Play, and iTunes.