Virgin Atlantic Airways is looking into claims made by an environmental NGO which suggest that a forestry project used in the airline's carbon offsetting program for passengers has failed to achieve its goal of protecting a forest in Cambodia, and has instead resulted in "serious human rights issues".
Brussels-based Fern alleges that a forest in Oddar Meanchey, Cambodia – which forms part of a portfolio of carbon offsetting projects used by Virgin Atlantic to enable its passengers to pay to offset the emissions of their flights – is "being clear-cut" and local people are being "exploited and kicked off their land".
The campaign group names the Cambodia example alongside a forestry project in the Democratic Republic of Congo that it claims is used by Austrian Airlines and San Diego Airport in their carbon offsetting programs but has resulted in "increased" deforestation.
"These are not isolated cases," says Fern, adding that "no forest carbon project can guarantee permanent emissions reductions". The group claims that forest offset projects "in general fail to meet at least six to eight of the criteria that ICAO have proposed to ensure its offsets are actually delivering climate benefits".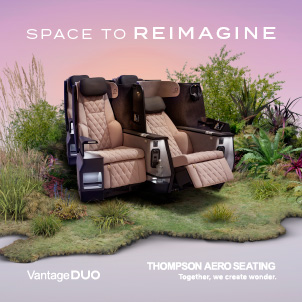 Virgin Atlantic uses a carbon offsetting specialist called Natural Capital Partners to "offer customers the opportunity to reduce the carbon impact of their flight", says a spokeswoman for the carrier. She says the airline has "contacted Natural Capital Partners to investigate the claims made by Fern", adding that the scheme in question "is designed to help finance renewable energy and resource conservation projects".
A spokeswoman for Natural Capital Partners tells Runway Girl Network the company has "sent Virgin Atlantic a response regarding our quality assurance program when looking at forestry projects and also specifically the Oddar Meanchey project in Cambodia".
When pressed for more details, she added that the Oddar Meanchey project "is validated to the Climate, Community and Biodiversity Standard (CCB) and therefore meets its requirements, which are very specific regarding the respect for property rights, Free Prior and Informed Consent and customary tenure, use and access".
Addressing the human rights concerns, she says: "It is clearly extremely important to protect and enhance the rights and welfare of forest communities and indigenous peoples, particularly when they occupy territories that are of high economic value, for example mineral deposits, water resources, forests, areas of outstanding natural beauty or tourism, in developing or less developed countries.
"When done correctly, Reduced Emissions from Deforestation and Degradation (REDD) projects represent best practice in putting carbon finance to work at a local level in ways that provide redress to these challenges."
The Natural Capital Partners spokeswoman points out that the Cambodia project has been visited by an independent auditor "to confirm that it is reducing deforestation and emissions", and the next such audit is expected in 2018.
"The project is developed and managed by Terra Global Capital, from which Natural Capital Partners has purchased credits. A number of these credits are then made available for Virgin Atlantic customers to purchase as part of a wider portfolio of carbon offsetting schemes," she adds.
Fern is concerned about ICAO's forthcoming Carbon Offsetting and Reduction Scheme for International Aviation (CORSIA), and is using the Cambodia and Democratic Republic of Congo examples to highlight what it sees as the pitfalls of investing in forest credits.
The finer details of CORSIA, including criteria for the eligibility of carbon offsets, are still being hammered out at ICAO level. It is unclear as yet whether airlines such as Virgin Atlantic will continue to offer their own carbon offsetting schemes to passengers once CORSIA comes into effect.
Virgin Atlantic's spokeswoman says the airline is "yet to make a decision about the carbon offsetting options we will offer at that time".
Related Articles:
Featured image credited to John Walton