REYKJAVIK — Icelandair, having tripled its route network and more than doubled its passenger numbers since 2009, is adding Boeing 767-300ER and Bombardier Dash-8 aircraft in order to maximise high-demand routes and open up new destinations.
The 767 aircraft will be outfitted in a similar three-class format to Icelandair's existing Boeing 757-200 and -300 fleet, Gudmundur Oskarsson, the airline's director of marketing and business development, confirms to Runway Girl Network.
Up front on the widebody will be 25 Aviointeriors Andromeda recliners in Saga class (Icelandair's business product) in a 2-2-1 configuration. That's an increase of just three business seats over the existing 757 fleet. It's pleasing from a #paxex perspective that Icelandair has chosen five-across rather than six-across in business.
The big capacity increase will come in economy (and the variable amount of the Eurobusiness style Economy Comfort premium economy seating), which will stretch to 237 on the 767, up from 161 on the 757-200 and 200 on the 757-300. The Economy Comfort-eligible rows will be pitched at 33", up from 32" in regular economy, like the 757 fleet.
In a significant departure from the 757 fleet, though, Icelandair is planning to have its Economy Comfort seating in a 2-2-2 configuration, meaning that only the middle set of three seats will have a spare seat next to them. While this decision can be changed at any time to a 1-2-1 effective layout, it's hard to see how business class passengers making do in Economy Comfort — or leisure travellers upgrading from economy — will be thrilled to have the same seating pattern as economy by the windows.
It seems this decision was the matter of some discussion within the airline, given the potential for doing damage to the Economy Comfort proposition (particularly in the event of an aircraft swap from the 757 product). Icelandair was unable to provide the proportion of Economy Comfort passengers who book in pairs (and are thus presumably couples content to sit next to each other), but on my flights from London to Reykjavik and on to Washington Dulles the proportion didn't appear to be the two out of three that the 767 configuration would require.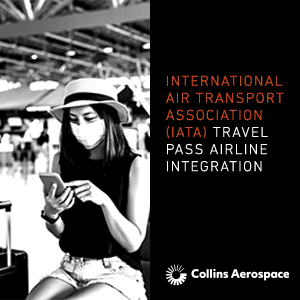 Currently, Economy Comfort is one of the most cost-effective and pleasant ways to cross the Atlantic. It would be a real shame if Icelandair shot themselves in the foot by providing an inconsistent experience between the 767 and 757 versions of the product. 
Throughout the new aircraft, Inflight entertainment will be provided by Zodiac's on-demand wifi-supplied RAVE system, while Global Eagle Entertainment's Ku-band inflight connectivity will also be available.
At the other end of the capacity scale, Icelandair is introducing 74-seater Bombardier Dash-8 Q400 turboprops to its Air Iceland subsidiary, which currently operates domestic flights.
The Dash-8s will open up new thin routes like Aberdeen in Scotland, and there is significant potential for adding connectivity to valuable routes in the British isles, Nordic countries, and even as far south as a large part of France and Germany. These aircraft will be equipped in an economy-only configuration, Icelandair tells us, which will also include an Economy Comfort option (layout yet to be determined) on the premium side.
Icelandair will need to get used to having multiple aircraft types in its fleet quickly: its orders for sixteen Boeing 737 MAX 8 and MAX 9 aircraft — which will both be outfitted very similarly to the 757-200 fleet, with current plans of a Saga/Economy split of 16/137 on the MAX 8 and 16/159 on the MAX 9 — start arriving in 2018 through 2021.