From the looks of things, we've seen Emirates' last fully flat bed without direct aisle access — at least on the Boeing 777-300ER. The Dubai megacarrier is bringing a slight upgrade from 1990s-era seating to early 2000s-level product on its last tranche of current-generation twinjet aircraft to be delivered.
Still with us is a the 2-3-2 configuration that is frankly unacceptable as anything approaching premium passenger experience these days, but at least the seat goes fully flat and some of the elbow room from the massive angled lie-flat shroud has been recovered from the outdated previous seats.
The cabin itself feels private-jet-esque, almost, in the construction and the overall aesthetic. But that aesthetic is itself a problem, with the glossy faux burled walnut overused in previous generations of Emirates seat and cabins making an unwelcome resurgence, covering the entire upper rear shell of the seats, as well as the window insets, minibar shroud, and privacy panels.
(A brief overview of business class, focussing on the seat, starts at 13:00 in the video above.)
As ever, Emirates' inflight entertainment team has excelled itself and rescued the seat from being truly dire, with a 23" high-definition inflight entertainment monitor, plus both USB-A and USB-C sockets: the A (current-generation) for charging, and the C (newer generation) for both charging and connecting to the inflight entertainment system.
However, the middle seat will be a dealbreaker for many, as will the cutouts for heads and feet that make the 72-inch pitch feel a little longer than its six feet, but not by much.
I know for a fact that numerous seatmakers offering modern, comfortable, spacious yet space-efficient direct aisle access seats would fall over themselves (and even to plaster their products in burled walnut if necessary) in order to create a relationship with Emirates. Indeed, Zodiac Aerospace, which makes the Skylounge seats that Emirates uses on its Airbus A380 — which has a narrower cabin — are certified by ANA for use on the Boeing 777-300ER, so the translation would be a relatively easy move.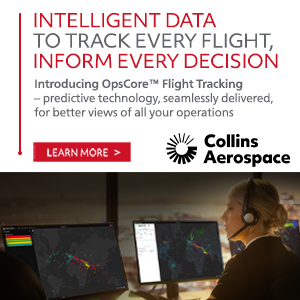 If I sound underwhelmed by this new product, I am. Emirates looks to be planning to operate these seats on longer haul flights, including some of its longest legs to Australia. This isn't some second-rate regional product. And I'm really not sure that the aesthetic will please passengers on these routes.
Emirates has started edging away from the walnut in first class, and although it's an improvement I feel it still lacks a coherent vision. It's also notable that quite a few of the "classy textured panels", which I assume are what Emirates calls the bas-relief bulkhead effects reminiscent of sand dunes, spill over from the new suites into business class (but not, I see, economy).
I'm also concerned about the level of light annoyance in the cabin. Massive entertainment monitors (which are overall a plus!) don't seem to have directional polarisation and lack privacy screens, and the shiny burled walnut will magnify reflections.
Emirates seems to be making a lot of the Ghaf tree, which also spills over onto the bulkheads from first class. But this motif, however delightful, isn't carried through. The stitching on the beige leather seats would be an obvious place to feature the pattern, but it's diamond-stitched instead.
These seats, fortunately, won't make it to the 150 777X aircraft that Emirates has on order for delivery from 2020, where the airline seems to be promising something more akin to the now decade-old A380 product. Fingers firmly crossed.
Related Articles: