Airbus has been selected by Singapore Airlines (SIA) to provide cabin retrofit services for 14 A380 aircraft currently in service with the carrier. The retrofit programme, which will be undertaken at SIA Engineering Company in Singapore, will see the airline's recently launched cabin products installed on the aircraft. The new cabin products will debut on five new A380s to be delivered this year and next year.
Under the agreement, Services by Airbus will be responsible for Service Bulletin (SB) and aircraft cabin parts-kit delivery. Its teams will also contribute their A380 design knowledge and engineering expertise to integrate SIA's customised cabin fittings into the A380's spacious double-deck interior. The retrofit work is expected to start in late 2018, with all 14 aircraft scheduled for completion by 2020.
Singapore Airlines' new A380 cabin offers more personal space in all classes. The aircraft will accommodate a total of 471 passengers, with six private Suites and 78 Business Class seats on the upper deck and 44 Premium Economy Class and 343 Economy Class seats on the main deck.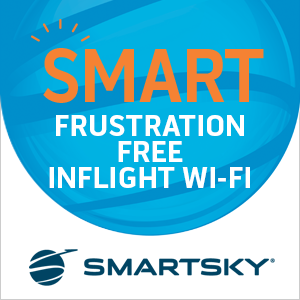 "We are very pleased to have been selected by Singapore Airlines to integrate its new A380 cabin, which will offer its passengers the best and latest on-board products," said Laurent Martinez, Head of Services by Airbus. "Singapore Airlines' trust in our retrofit competencies is a positive sign for the development of our services business, in particular in the fast growing Asia-Pacific region."
Airbus' Global Market Forecast projects that over the next 20 years the commercial aircraft upgrades services market will be worth US$180 billion, driven in part by high competition between airlines who value the 'passenger experience' as a differentiator (comfort, connectivity etc.), as well as systems upgrades. Notably, 38 per cent of this demand will come from the Asia-Pacific region.
About Airbus
Airbus is a global leader in aeronautics, space and related services. In 2016 it generated revenues of € 67 billion and employed a workforce of around 134,000. Airbus offers the most comprehensive range of passenger airliners from 100 to more than 600 seats and business aviation products. Airbus is also a European leader providing tanker, combat, transport and mission aircraft, as well as one of the world's leading space companies. In helicopters, Airbus provides the most efficient civil and military rotorcraft solutions worldwide.