Custom cabin and seat, or one that's actually produced to time, cost and budget? That's a key question facing airlines today as they balance their desire for customised, branded cabins, particularly in premium classes, with supply problems from seatmakers and other interiors suppliers.
Some of those seat suppliers are being entirely up front about the choice by talking about flexible, customisable zones within premium seats.
Flexible customisation sees the bones of the seat remain the same, but airlines can pick the type of tray table, personal electronic device holder, literature pocket or rack, power outlet, USB socket (or two), IFE, controller, cupholder, and of course soft product like materials and bedding.
The principle is very smart. Essentially, if a seatmaker can keep the number of customised parts in a particular seat to a minimum, it is more efficient to produce. That's obviously beneficial in cost and ease of production for the seatmaker, but even if the airline doesn't necessarily get cheaper seats, it wins in the reduction of risk to seat programme delivery, which is clearly an ongoing issue within the interiors industry, without having to trade off the ability to secure a seat that doesn't look like everybody else's. For an example, take a look at the B/E Aerospace (now Rockwell Collins) Diamond seats operated by Delta, United and American Airlines. Even in colour, the dark blue palette means these seats are almost entirely indistinguishable.
But Delta and United are doing good work with the Thompson Vantage-based Delta One suite and Zodiac Optima-based Polaris, meaning that American needs to up its game here, with its recent Rockwell Collins Super Diamond seats practically indistinguishable from Virgin Australia or Aeromexico's implementation. American, of course, may still feel burned from its Concept D débacle, but there are certainly options around mood lighting and soft product that could help. (Cushions with the AA tail or swoosh printed on them, perhaps?)
Hopefully, airlines will no longer need to make make a big premium seat tradeoff between, on the one hand, getting a customised seat that's bang on brand with all the modern features they want to offer their passenger segment, and on the other keeping costs down, deliveries on time, and quality up to scratch. A complicating factor, indeed, is that airlines increasingly want almost bespoke cabins in premium classes.
This doesn't always include existing brand equity: look at Singapore Airlines' still-baffling decision to go for a Young 'N' Funky easyJet Orange premium economy seat dressing that didn't tie in at all to its existing brand. But it does include customisation.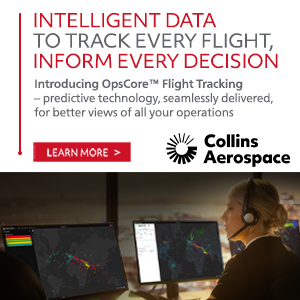 That SQ seat, produced by multiple suppliers but with the same brand equity and design language, is clearly not any of its full-service competitors', although with the colour it could be Jetstar's.
A further complication, both good and bad: most of the spaces that passengers tend to look are the zones of customisation: the shroud in front of them in particular, whether that is a seat wall a literature pocket, or an IFE monitor. These are also crucial certification areas that must pass the head injury criterion in particular, meaning that either seatmakers must certify these custom areas or eschew them from the seat.
Seatmakers will need to ensure that their work with airlines pushes the boundaries of customisation — with new materials from the thermoplastics industry in particular showing much promise, but requiring selection and adoption — while also ensuring that the seats can be certified.
Header: HAECO plans "zones of flexibility" for its new Vector Premium. Image: HAECO
Related Articles: