If the increasingly cartoonish stunts and car chases in the The Fast and the Furious franchise have left you cold over the years, Baby Driver is definitely the old-school ride for you. Written and directed by genre-defying cult filmmaker Edgar Wright (Shaun of the Dead, Hot Fuzz, Scott Pilgrim vs. The World) Driver doesn't just reinvent the classic, crime world caper for the digital age, but it also elevates onscreen car chases to levels of sheer badassery that would put Steve McQueen's Bullitt himself to shame. Fueled by an eclectic, pulse-pounding soundtrack featuring everyone from Carla Thomas and T.Rex to Queen and Beck, Driver is a sexy, whip-smart, post-modern joy ride from start to finish that literally hits the ground squealing and never lets up.
Opening with a full-throttle, post-heist escape scene that will leave you positively breathless, Driver follows the exploits of the titular master getaway driver Baby (played by The Fault in Our Stars' heartthrob Ansel Elgort). Paying off a debt to Kevin Spacey's crime boss, Doc, Baby drives assorted teams of bank robbers and criminals to and from crime scenes as fast and as skillfully as a driver twice his age. But Baby is no ordinary criminal. Orphaned by a car accident that killed his mother when he was a young boy, Baby's hearing was also severely damaged in the accident, leaving him with a severe case of tinnitus (ringing in the ears) which Baby blocks out by constantly listening to music on his collection of OG iPods.
Desperate to finally pay off his debt to Doc and have a normal life with a sweet-faced young waitress named Debora (played by Downton Abbey and Pride and Prejudice and Zombies' Lily James), Baby doesn't realize until it's too late that his last big gig is as doomed as they come.
Featuring crazy-good supporting turns from a wild-eyed Jon Hamm (Mad Men) and newcomer Eiza González (Jem and the Holograms) as two of Doc's favorite go-to crooks and Jon Bernthal (The Walking Dead, Me and Earl and the Dying Girl) and Jamie Foxx (Ray, Django Unchained) as two of his fiercest, the real revelations here are Elgort and James as the young lovers looking for a way out of the swirling madness around them. It's become almost a cliche by now to compare any young criminals in love to Bonnie and Clyde, but man, I haven't seen this much raw onscreen chemistry between a couple since Warren Beatty and Faye Dunaway burned up the screen in the original film, so, if the doomed lovers moniker fits, I'm gonna roll with it.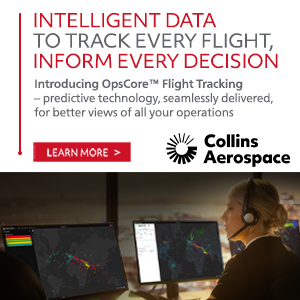 A perfectly calibrated caper with everything under the hood running at optimum speed, Wright proves himself once again to be one of the most inventive filmmakers of his generation. And if you thought the soundtrack in Scott Pilgrim was awesome, just wait till you hear some of the face-melting jams on Baby's playlist.
Synchronizing the sick beats in Baby's earbuds with the action onscreen in fun, sleekly stylish ways – one scene has Ham and González's gunfire mirroring the booming beat of the song in Baby's head – Wright creates a hip, otherworldly vibe that renders the film virtually impossible not to totally fall in love with. And if you like your action on the weird and wild side, buckle up, baby, because this candy-colored car crash doesn't let up for a second!
Now playing on select Lufthansa, American Airlines, British Airways, Emirates, Air New Zealand, EVA Air and Singapore Airlines flights worldwide, Baby Driver is also available via streaming at Google Play, Amazon Video and iTunes.