Along with emporiums for tax or duty-free liquor, cosmetics, perfume, candy, cigars and cigarettes, many large international airports have corridors filled with shiny stores offering designer goods from the likes of Gucci, Hermes, Prada, Tiffany, Montblanc, Louis Vuitton and others.
The array of products is dazzling and enticing, and on big purchases the tax-free savings can be considerable, but the travails of traveling can lead even the most brand-savvy passenger to pass up or curtail their time in the shops and instead spend a layover in a restaurant, bar or lounge.
But at Heathrow Airport, which boasts shops offering more than 400 brands, finding exactly the right gift for yourself or others is made easier thanks to a team of trained stylists who stand at the ready in Terminals 2 and 5 with private lounge-style fitting rooms, soft music, champagne, and informed shopping advice.
"We chose to invest in the Personal Shopper service because we know our customers' expectations of their shopping experience are continuously evolving and we want to offer them an un-surpassing service," says Sharon Daley, head of personal shopping at Heathrow.
The service is complimentary for travelers, who must book an appointment at least 48 hours in advance, and the Personal Shoppers (who, collectively, speak almost 40 languages) work on salary, with no commissions.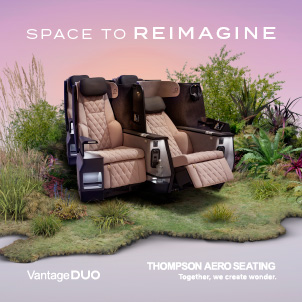 It seems like a 'secret' airport amenity, but since Heathrow's first personal shopping lounge opened in 2014, more than one million travelers have made use of the service. And while there's no minimum spend, the Heathrow Personal Shopper team reports that so far this year passengers (many of whom use the service multiple times a year) are spending an average of about $3,700 per booked appointment. The top five nationalities using the service in 2017 are Chinese, Thai, British, American and Singaporean.
"Some come with empty suitcases or buy a new suitcase when they're here," says personal shopper Vicky Tangjamsawad, who, like the other team members, begins chatting with a client via phone, email or text before they arrive at the airport to find out what items they might be shopping for and their favorite brands.
Based on those conversations, a personal shopper can have a selection of shoes, outfits, purses or other items waiting in the lounge when a passenger arrives, or whisk them directly to the store or stores most likely to have what they're likely to buy.
Many of the passengers using the Personal Shopper service at Heathrow are women, or men "on missions" for their wives. "Sometimes a gentleman just comes by to pick up an order," says Tangjamsawad, who has helped both men and women pick out wedding gifts, business gifts, entire outfits and "entry" purchases of coveted brands.
Each personal shopper makes it a point to know all the latest trends and to talk regularly with airport retailers to learn about items that are in stock – or about to be.
"Often, when a new product is launched in London it is for sale at the airport a week later," says Tangjamsawad, "And there are some collector's items that may be sold exclusively at the airport."
Right now, for example, there's a very collectible green crocodile handbag for sale at Heathrow's Dior shop that retails for £24,500, or about $32,446. (Tax-free shopping at the airport would bring the price for that bag down to £20, 417, or 'just' $27, 039.)
"This is the only bag like it in Europe right now, and we have it in our store because we have the clientele for it at the airport" says Dior sales associate Saima Hussain.
While some clients wouldn't even blink at spending tens of thousands of dollars shopping during a layover at the airport, many clients with much smaller budgets regularly come to Heathrow's Personal Shopper for shopping assistance and advice.
This past Valentine's Day, personal shopper Amanda Uliana had a Chinese client who wanted help buying a present for his English girlfriend. His budget was £200 (about $265).
"He knew she liked Chanel and he thought maybe he could afford some perfume," says Uliana, "But I pointed out that for just a little more he could buy her a pair of Chanel earrings, which he hadn't even considered because he assumed Chanel jewelry would be beyond his budget."
Related Articles: