When she first set out to create the "world's largest confectionary emporium" in 2001, Dylan's Candy Bar founder Dylan Lauren says she was inspired by Roald Dahl's classic novel Charlie and the Chocolate Factory. But in the sixteen years since its launch, Lauren has taken Dylan's fun, candy-colored lifestyle brand to places that even Willy Wonka himself could have never imagined.
With two flagship locations in New York, one in Miami, one in Los Angeles, one in Chicago and a mini Dylan's in the East Hamptons, Dylan's isn't just a candy store, it's a must-see tourist destination in its own right. And now, thanks to a unique partnership with award-winning airport retail and restaurant pioneers Paradies Lagardère, Dylan's Candy Bar is open for business in Terminal 4 at JFK.
This is the second Dylan's location at JFK; JetBlue's Terminal 5 location opened in 2014. The newest Dylan's joins the ranks of such iconic New York City staples as Shake Shack, Brooks Brothers, and The Metropolitan Museum of Art Store in bringing one last, indelible taste of NYC to passengers before they jet off to destinations unknown.
And since nothing livens up a dreary flight more than a bag of sweet, shiny candy, the Terminal 4 locale of Dylan's Candy Bar seems tailor-made for success. Featuring more than 7,000 confections and novelty, candy-themed gifts from around the world, the newest Dylan's also includes such travel-friendly speciality items as candy-fabric adorned neck pillows and a custom 3D Gummy Printer that allows passengers to design and print their own edible gummy creations while they wait. Mmmm…gummy A380s and 787s anyone?
"We're thrilled and appreciative to grow our partnership with Terminal 4 at John F. Kennedy International Airport, and introduce Dylan's Candy Bar, an iconic New York brand, to Terminal 4," says Gregg Paradies, president and CEO of Paradies Lagardère. "Passengers will smile at the opportunity to 'find their sweets' … in a fun and inviting space, while enjoying a memorable retail experience."
And though the Terminal 4 Dylan's doesn't have enough space to accommodate the Third Avenue locale's legendary candy staircase – each translucent resin step of which is imbedded with colorful gummy sharks, candy necklaces and lollipops and then illuminated from below – or the store's massive Jelly Belly portrait of Lauren, JFK's newest Dylan's is still among the sweetest things going at JFK right now.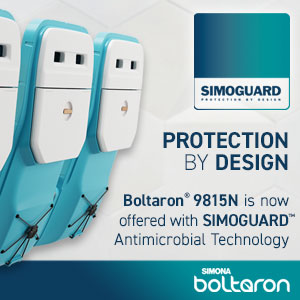 "Terminal 4 is constantly striving to enhance the traveler experience, and our retail offerings are an essential component," says Gert-Jan de Graaff, president and CEO of JFKIAT, the company which operates Terminal 4. "Dylan's Candy Bar is a welcome addition to our mix of shops, and we are grateful for our partnership with Paradies Lagardère, which continuously brings outstanding retailers to the terminal."
And with Lauren looking to expand her candy empire even further in the next few years with talk of a line of kitchen goods, dog toys, baby gear, furniture and even more in-terminal locations nationwide – aside from the two JFK stores, Dylan's also has stores at the Dallas/Fort Worth International Airport (DFW), Detroit Metropolitan Airport (DTW), Houston George Bush Intercontinental Airport (IAH), Southwest Florida International Airport (RSW), Tampa International Airport (TPA), and Houston's William P. Hobby Airport (HOU) – Dylan's Candy Bar might just become the Everlasting Gobstopper of airport terminal retail outlets.
"Expanding the Dylan's Candy Bar brand in major city's airports is an important pillar in our growth strategy," says Lauren at the JFK ribbon cutting. "I'm proud to be opening our second store in JFK and the largest of [our] airport stores in my own backyard, NYC."
Related Articles: