When a French foreign exchange student informed my high school French teacher that she couldn't understand a word the instructor was saying in French, I knew my second language learning in the United States was in peril. I'd like to be able to say that this awakening at the age of 16 prompted your author to educate herself in the language of love, if for no other reason than to speak to the intriguing new foreigner at school. But I did not, and I regret my reticence each and every time I return to France for work.
Americans who cling to their American English – whether due to a fear of sounding ridiculous or out of sheer laziness (color me guilty of the former) – can expect to be treated with disdain when venturing outside of the touristy sections of Paris. But when I received a surprise invitation from Air France to join a posse of European journalists on a delivery flight for its "first direct purchase" Boeing 787-9 Dreamliner (its second delivery), and to tour the Boeing factory in Charleston where the twinjet was built, my lack of French language confidence didn't stop me from saying "Yes", I mean, "Oui", of course.
I did so with the knowledge that the 787 is decidedly not a passenger-pleasing aircraft in economy, a travel class for which this road warrior is intimately familiar. Though Boeing originally envisaged an eight-abreast configuration for the 787 Dreamliner – which truly would have been a dream – the superior economics of a 9-abreast layout in coach convinced the vast majority of operators, including Air France and sister KLM, to take that route.
No amount of French design ingenuity can change the dimensions of the 787 tube. And so, at 9-abreast, the aisles are narrow; and seat width is, according to management, a straight 17" on Air France's 787-9, which is akin to what you'd expect to find on a Boeing 737 flying short- or medium haul. Though Air France does deserve some kudos for understanding that an off-center, vertical line of red stitching on navy seat covers can give the illusion of a wider seat, even in economy. Seat pitch "here is 31 inches", confirmed the carrier's VP fleet management Nicolas Bertrand, which, alas, is increasingly standard on many airlines.
Comfort features, like a proper headrest, Panasonic Avionics inflight entertainment and Ku-band connectivity (albeit served up in MB packages of data), plus attention to soft product ensure that flying in economy class on Air France's 787-9 doesn't have to be a total nightmare. "It's a new generation of seats. We tried to improve the ergonomics of the seats. You see the shape of the seats… it is also to reduce the weight of the seats," said Bertrand. But it is no dream in economy either. And even Boeing won't try to sell you on that these days. Instead, during a media briefing at Boeing South Carolina in advance of the delivery flight earlier this year, Boeing executives focused on the less obvious, but still important #PaxEx innovations on the twinjet, like the fact it is pressurized to an altitude of 6,000ft, ensuring passengers experience fewer headaches and less fatigue.
For those passengers seeking a bit more in the way of space and comfort, but who lack the money or miles to fly in the Zodiac Aerospace-made Cirrus business class seats up front on the 787, Air France's dedicated premium economy offering, also built by Zodiac, is sound on the 787. Very sound. "We increased the pitch to 40 inches," noted Bertrand in reference to the additional legroom afforded 787 premium economy passengers versus on the Boeing 777. It also features an impressive 130 degree recline within a fixed shell, plus adjustable head-rest, leg-rest, and foot-rest.
The twinjet's design easily facilitates a superior premium economy offering, noted the Air France executive. "So with this configuration it was the optimal [to have] business class between door one and door two, then three rows of premium economy and then economy. It was the optimum for this 787 aircraft."
He added, "The driver is to increase the comfort of the passenger, to provide more intimacy. The trend in the industry is more and more airlines are moving to premium economy. It's very important." Not to mention now hotly competitive, which is why US majors are (finally) embracing true premium economy products.
Interestingly, the "comfort canyon" between business class and economy class is actually less stark on Air France's 787s than on the 777s because the aisle-access, four-abreast Cirrus business class seat on the 787 sees a narrower implementation up front (with the 777 Cirrus boasting roughly half-an-inch more seat width).
In short, when it comes to 'bang for your buck', it could be argued that Air France's premium economy is the best seat in the 787 house. And an intimate cabin – with just 21 seats in total, and privacy curtains – adds to the feeling of exclusivity.
While other airlines have encountered challenges with Zodiac products of late, Air France – whose 787s are kitted out nose-to-tail with Zodiac seats – says it has not. "No because we spend a lot of energy to work closely with Zodiac and with KLM because it was a common program …. so if you compare the Air France configuration to the KLM configuration they are very close. Same arrangement in the back, same in the front. The only difference is the premium economy because KLM has no premium economy they have [extra legroom] Economy Comfort because of the business model," said Bertrand. Your author would argue, however, that the presence of premium economy on Air France's 787s represents a material difference.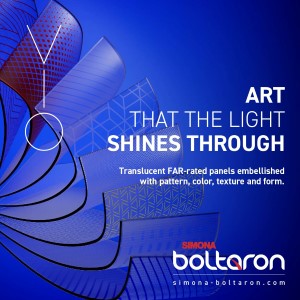 Does he envisage that KLM will ultimately adopt a true premium economy product, with wider seats? "I don't know, I am only in charge of Air France."
Meanwhile, feedback has been "very good" from 787 premium economy customers, said Bertrand, "because of the core improvements being put into this generation of aircraft. You see many details, just the size of the windows, the humidity of the cabin, the altitude of the cabin, its different pressure.
"Everything is done ready to bring more comfort to the passenger. Not only the economics for the airline – of course we take the benefits of the fuel consumption which is much lower than prior generations – but the passenger himself sees improvements."
Air France covered the author's air travel
Related articles: