LONG BEACH — Seatmaker HAECO is updating its longhaul premium economy and shorthaul business class offering with the third member of its Vector seating platform, Vector Premium, with a new approach to the design, manufacture, and certification of the middle cabin. After gathering a final round of pre-launch feedback at the Aircraft Interiors Expo in Hamburg, HAECO senior vice president of engineering José Pevida tells Runway Girl Network the company has developed "a seating platform that is focused on comfort, weight-savings, and ease of maintenance for single-aisle business class and twin-aisle premium economy customers."
The major innovations in Vector premium are for airlines, Pevida says. "Vector Premium minimises the operator's acquisition, installation, and maintenance costs through pre-certification, modular design, parts commonality, and streamlined manufacturing. With a keen focus on innovation, the seat offers best-in-class comfort, reliability and versatility. By utilising zones of flexibility, airline customers have tremendous flexibility in the final configuration of the seat."
Ultimately, there's no massive change from the premium economy passenger perspective with Vector Premium. "Fundamentally," Pevida tells RGN, the difference between HAECO's product and the competition "comes down to detail, design and execution. By leveraging our significant experience in aircraft maintenance and seat manufacturing, HAECO has developed a seating platform that is focused on comfort, weight-savings, and ease of maintenance for single-aisle business class and twin-aisle premium economy customers. We create a compelling value for our customers by building products that are comfortable and reliable."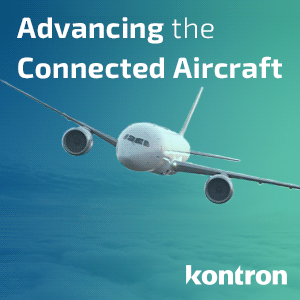 Vector Premium is currently planned for a variety of configurations: 2-2 on narrowbody aircraft, 2-4-2 on a 777 or downstairs A380, a relatively narrow 2-2-2 on a 767, and 2-3-2 on an A330, 787 or A350. HAECO is not planning to introduce either the narrower 2-4-2 A350 premium economy product or Airbus' much-mooted 3-3-3 A380 main deck configuration. It's interesting, from a market perspective, that operators are not clamoring for these two configurations. However, given the platform nature of Vector Premium and the ability to produce seats for a 2-2-2 Boeing 767 cross-section, this would be unlikely to prove an issue in the event that a customer required it.
Comparing the shorthaul business and longhaul premium economy products, Pevida explains, "in terms of living space, they are essentially the same. The primary difference base on the airline preference tends to be the seat pitch. Seat pitch for twin-aisle international operations tends to be larger."
On certification, Pevida says, "Configuration and supply chain maturity have been achieved. We will obtain a base model seat TSO certification which will include the most likely selectable features. IFE permutations and other selectable features will be certified as part of customer program implementations. The seat will be certified for 737 and A320 and then will follow with 777, 787 and A350 derivatives. The single-aisle business class variant is scheduled for full TSO certification by the end of 2017."
At that point, customisation options open up to airlines, including the "zones of flexibility", Pevida explains, citing privacy wings, reading lights, PED holders, plus metal and thermoplastic finishes for the seat's surfaces, as areas where airlines can put their stamp on the cabin. And airlines proved keen to do so earlier this year, Pevida says. "During Hamburg, we gathered invaluable feedback from our customers and conducted another round of industrial design to perfect the form and function of the seat, while enhancing the comfort and increasing the aesthetic appeal of Vector Premium."
After the introduction into service of the narrowbody fleet, Pevida expects certification and production of the widebody version to follow, together with further development of the selectable features for airline customers.
Related Articles