It's a commentary on the state of European business class when an 18"-wide seat, no neighbour, a tasty hot meal and some chilled Champagne in a proper glass stand out from the passenger experience crowd, but Finnair's Embraer E-190 flight from Geneva to Helsinki was head and shoulders above a half-dozen recent experiences on British Airways, Air France, Lufthansa, KLM and other carriers.
Finnair's Norra regional subsidiary operates its Embraers, which feature the usual 2-2 layout and fairly standard Embraer seating. The catch, though, is that I only had a spare seat next to me — the selling point for Eurobusiness — because there were only two people in the eight-seat business cabin. Unlike some of Finnair's competitors, the airline doesn't block the seat next to each passenger in business class. Essentially, passengers are just getting a free hot meal and open bar.
On the plus side, the hot meal was tasty, particularly the pulled lamb chilled starter, which was rich and umami-laden, and went perfectly with the chewy, nutty dark brown bread that the cabin crew offered around in a basket. The piping-hot chicken was still moist, tender and flavourful, which is tricky to get right on an aircraft. And, of course, the little chocolates from Finnish fave Fazer went down a treat. Finnair has been working more closely with the chocolatier recently, including as its Helsinki lounge partner.
The airline is also still partnering with Finnish design house Marimekko, although it feels like the designs could use an update or a bit of livening up at this established stage in their partnership.
The bar service, too, was decent, with a very drinkable Joseph Perrier in mini-bottles, served well-chilled in Finnair's gorgeous signature Tapio Wirkkala-designed Ultima Thule glasses from Finnish glassmaker Iittala. The crew were friendly and efficient in the relaxed Finnish style, and kept both my wine and water glasses topped up throughout the flight.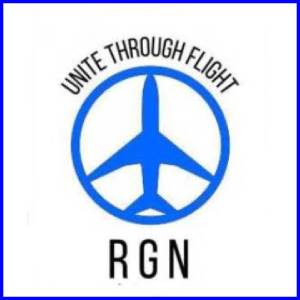 Finnair has also thoughtfully included cupboards ahead of the business section, which is handy for jackets and coats, but particularly useful since the Embraer's small bins don't hold my cabin bag (a hardshell 17.3 x 19.7 x 9.1 inch Rimowa).
A few minuses in addition to the lack of no-neighbour seat blocking: boarding at Geneva was via a bus gate, and Finnair hasn't arranged for business class passengers to be shuttled to the aircraft first. It's not just that you're hanging around for the last passenger to saunter up to the gate, it's that you're trying to stow all your things in the first couple of rows while the entire rest of the plane waits patiently (or otherwise) behind you.
For the national airline of such an advanced smartphone-using nation, Finnair has been very slow to adopt inflight power, and indeed there's nothing of the sort available onboard, even in the business seat section. Nor is there any inflight entertainment. Entertainment will arrive (in an as-yet unconfirmed onboard or cloud server option) as the airline rolls out its ViaSat-provided inflight connectivity system, and none too soon given the length of the sectors Finnair uses these jets on.
Fingers crossed, too, that the eventual power systems are more useful than the USB sockets on Finnair's brand-new A350 aircraft.
Lastly, while the hot meal was tasty, I couldn't help thinking that it might also be a smart option for Finnair to offer options from the Sky Bistro buy-on-board menu as a business class perk. With the airline's catering operation recently taken back in-house as "Finnair Kitchen", there are options to think wider and offer passengers real choice.
John Walton travelled to Helsinki as a guest of Finnair.
Image Gallery:
Soft product can go a long way to redeeming a problematic seat — but not all the way. Image: John Walton
Local touches like chewy dark bread and the little Finnish chocolate are a #PaxEx positive. Image: John Walton
Related Articles: