2017 marks the third year that Qatar Airways CEO Akbar al Baker has been promising a new "superbusiness" class seat for his airline, but now we have a date: the ITB trade show in Berlin this March. Al Baker is also starting to drop some hints about the seat.
"It will be across the fleet in B777s and A350s, and we have a new seat development for the B787s as this new seat can't fit in the 787," al Baker told Business Traveller. The superbusiness seat is thus also questionable for the Airbus A380, since the upper deck where Qatar Airways' business class seats are situated sits between the width of a 787 and an A350 and has an unusual shape.
(There is, however, a potential for Qatar Airways to capitalise on one of Airbus' recent densification "cabin enabler" options for the A380, namely pulling out the sidewall bins in favour of more low-level space at sleeping height.)
We must, of course, account for the al Baker reality distortion field. Not everything that Qatar Airways' CEO says can or should be taken as read, particularly regarding the passenger experience. But if this is indeed true, then we've learned something about Qatar Airways' superbusiness seat.
Sitting as we are at the beginning of 2017, there are two main ways to achieve direct aisle access: a herringbone or a stagger. The former is what Qatar Airways already uses on its newer aircraft in the B/E Aerospace Super Diamond. The latter is seen in its best form on Qantas' new A330s (and soon 787s) in the Thompson Vantage XL, and with doors as business suites on Delta's forthcoming A350s in the Vantage XL+ model. And both of these seat types are already installed on either the 787 or smaller A330 already.
Could it be an Etihad Apartment-style perpendicular product in a 1-1 configuration widebody? It's possible, but hard to see how the space tradeoffs required to turn what is a very spacious first class product into a profitable business class one would work. Moreover, the Apartments appear on the A380 upper deck, so it's not clear why this product wouldn't work for the 787 if it worked on the A380. (Indeed, arguably it would work more efficiently on the narrower 787 than on the wider 777.)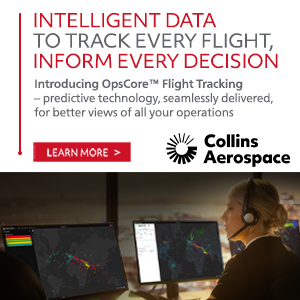 One front-running possibility is a forwards-backwards seat along the lines of a product Zodiac Aerospace was showing a couple of Aircraft Interiors Expos ago. Essentially, this direct aisle access product is made up of facing seat pairs overlapping at the feet when in bed mode. Think the old Singapore Airlines Koito product (except hopefully without falsified safety testing), but facing each other enabling passengers to lie parallel with the direction of travel rather than on an angle.
However, there seems to be little good reason why this kind of seat would not work on the Boeing 787. Singapore Airlines managed to fit its Koito product on the Airbus A340-500, which is narrower than the 787, and onto the A380 upper deck.
And so we come full circle to the idea of an upgrade, possibly with a door, to Qatar Airways' existing outward-facing herringbone seats. These seats remain popular with passengers, although Qatar's implementation doesn't offer as much privacy as, say, Cathay Pacific's. One of the complexities of this type of seat is that it can be angled to maximise space within the footprint of various cabins: away from the centreline on wider aircraft and towards the centreline on narrower aircraft. (This has, however, led to significant certification issues in the past, and the three years since Qatar first promised this seat could be a sign it has done so again.) It could well be that there just aren't enough inches within the 787's cabin to allow for the product Qatar wants to deliver, even after playing with the angle.
Barring any further information sneaking out, we'll have to wait until the unveil in March at ITB in Berlin to find out the full details.
Related Articles: