His insanely over-produced Alice in Wonderland films aside, director-producer Tim Burton (Batman, Ed Wood) has a better batting average than most when it comes to directing mainstream Hollywood movies adapted from popular books. In fact, two of his best films in recent years, the wistful, achingly-beautiful Big Fish and his love-it-or-hate-it Charlie and the Chocolate Factory (which I happen to love!) remake are based on popular novels by Daniel Wallace and Roald Dahl, respectively. But if you ask me, Burton has truly outdone himself with his latest page-to-screen outing, the bittersweet, time-hopping adventure yarn, Miss Peregrine's Home for Peculiar Children.
Based on the bestselling 2011 book of the same name by Ransom Riggs, Peregrine was such a huge hit that it spawned two equally well-received literary sequels and even a graphic novel in 2013. And though some hardcore Peregrine fans have balked at a few of the liberties Burton and screenwriter Jane Goldman (The Woman in Black, Kingsman: The Secret Service) have taken with the source material, the basic story is pretty much unchanged. And what a story it is!
Opening with the bizarre murder of 16-year-old Jake Portman's (Hugo's Asa Butterfield) beloved paternal grandfather Abe (Terence Stamp) in Florida, Peregrine follows Jake's adventures as he travels to the fictional island of Cairnholm in Wales in the hopes of unraveling the riddle of Abe's death. Searching for Miss Peregrine's Home for Peculiar Children – a place his grandfather had spoken of many times in stories over the years – Jake stumbles into a cave on the beach and emerges in the year 1943, where he quickly discovers that Abe's rambling, whimsical tales about the shape-shifting peregrine falcon/headmistress Miss Peregrine (played by Penny Dreadful's Eva Green) and the gaggle of strange children, aka "peculiars," who live with her are true. Jake also learns that Miss Peregrine and the children have been reliving the same idyllic day, September, 3rd, 1943, over and over again hidden in the safety of a perpetual time loop to protect themselves from the same horrific beasts that killed Abe.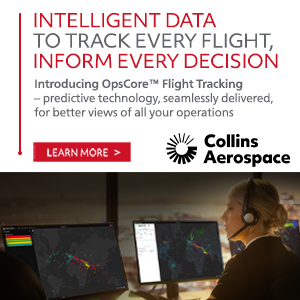 Enchanted with life with Miss Peregrine and the children in 1943 – especially after befriending the beguiling Emma (played by Maleficent's lovely Ella Purnell) who floats and has the ability to bend air molecules with her mind – Jake also realizes that he must eventually return to his own time, especially since his exasperated father (played by a very funny Chris O'Dowd) is waiting for him at a lodge on the island in 2016. Only when Miss Peregrine's time loop is discovered by dark forces led by Samuel L. Jackson's (The Hateful Eight, The Legend of Tarzan) mysterious Mr. Baron does Jake realize that he, like his grandfather before him, is also gifted in extraordinary ways that are actually key to saving Miss Peregrine and the other peculiars from certain doom.
Strange, darkly funny, and beautifully told, Peregrine may have billed itself as a tween-centric tale in the vein of the Twilight or Harry Potter series, but deep down, the film is much more complex and sophisticated than the marketing materials would have you believe. And in mining the darker corners of Burton's imagination the film also offers up some genuinely scary sequences – including lots of gleefully gruesome eyeball devouring! – and homages to classic horror films that will have film geeks and longtime Burton fans squealing with glee. I hesitate to say that Burton is back – especially given his deeply-flawed recent one-two punch of Big Eyes and Dark Shadows – but if twisted, wholly original literally source material like Peregrine is what it takes to inspire Burton to greatness again, then bring on the sequels!
Now playing on select Delta, Air New Zealand, United, Air France, Emirates, and JetBlue flights worldwide, Miss Peregrine's Home for Peculiar Children is also available via streaming at iTunes, Amazon Video and Google Play.