Spanish operator Iberia recently revealed details about its new premium economy product, confirming that the Recaro PL3510 seat will offer 37-inch seat pitch – six inches (20 percent) more than its long-haul economy seating. Now the company's chief commercial officer, Marco Sansavini, tells Runway Girl Network that premium economy will first be introduced on flights from Iberia's Madrid Barajas hub to Chicago O'Hare and New York JFK in May.
Thereafter, Iberia will introduce premium economy on its Madrid-Miami service, in August; and its Madrid-Boston service, in September. The first non-US route on which Iberia will introduce premium economy cabins will be Madrid-Bogota, in October. Madrid-Mexico City will follow in November.
Iberia cannot yet confirm which flights will receive premium economy thereafter because it is still working on the introduction schedule. However, apart from Iberia's routes from Madrid to most of its 20 destinations in Latin America and the Caribbean, the only other route on which Iberia will introduce premium economy cabins during its initial rollout of the service is the airline's Madrid-Johannesburg route.
That's because Iberia is retrofitting premium economy cabins in 13 of its 17 Airbus A340-600s and all eight of its A330-300s – "The first aircraft we started retrofitting were A340-600s," notes Sansavini – but is not installing them in its fleet of 13 A330-200s, three of which have yet to be delivered. The A330-200s will remain two-class, each configured with 19 business class seats and 269 economy seats, according to Sansavini.
Iberia mainly serves the USA and most Latin American destinations with A340-600s and A330-300s, and serves Johannesburg with A330-300s. So Iberia will introduce premium economy service on these routes as it progresses with the 18-month interior retrofit program for the two types. Iberia will complete the retrofit program in the summer of 2018, says Sansavini.
"Premium economy has some degree of maturity in some markets, but premium economy doesn't [yet] exist in Latin American markets. But we do believe there is interest and there are possibilities" for successfully introducing premium economy service on routes from Spain to Latin American destinations, says Sansavini. As the largest carrier between Europe and Latin America, "Iberia will be the first carrier to introduce Spain-Latin America direct services with premium economy."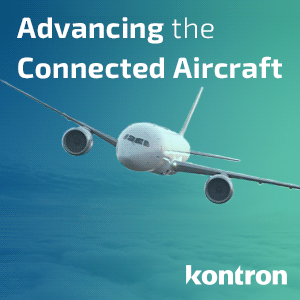 Iberia operates the other routes in its 28-route long-haul network with A330-200s. Those routes – including some to Latin American and Caribbean destinations – primarily see leisure traffic, "so they're not suitable for premium economy," notes Sansavini. One route Iberia serves with A330-200s is its seasonal Madrid-Los Angeles route, so Los Angeles – which rounds out Iberia's five-destination network to the continental USA, though San Juan is also an Iberia long-haul destination – won't see Iberia's premium economy service any time soon.
Nor will Tokyo and Shanghai, the only two Asian destinations Iberia serves. However, Sansavini says both Asian destinations "would be suitable for premium economy", because they are markets which see a lot of business travel and are already used to premium economy service. But for Iberia to introduce premium economy cabins on those two routes, traffic will need to grow to the point Iberia can introduce higher-capacity aircraft on them, he adds.
Using the aforementioned Recaro PL3510 seat, Iberia's premium economy product will be 19 inches wide – 11.6 percent wider than the carrier's economy seat – and it will offer seven inches of seat recline, two inches or 40 percent more than the economy seat. Each premium economy seat will feature an adjustable headrest and footrest and the diagonal dimension of its seatback HD screen will be 12 inches compared with the economy seat's nine inches.
But Iberia's premium economy service will be much more than just offering additional space, according to Sansavini. Iberia's premium economy passengers also will receive a complimentary drink; different meal choices compared with economy class; upgraded linen; a personal amenity kit; priority check-in, boarding and disembarkation; and free checking of two luggage items.
Iberia is installing 21 premium economy seats in each A330-300 and 23 in each A340-600, with each premium economy row featuring a configuration of 2-3-2 in each type. The carrier will also install 24 premium economy seats in each of the 16 new A350-900s it is due to receive beginning in the second quarter of 2018, using a 2-4-2 row configuration because the A350-900 has a wider cabin than the A330-300 and A340-600.
Related Articles: