Smile. 2017 might not be so bad after all, what with the promise of at least three major debuts of fresh premium seats: Singapore Airlines Suites, Emirates First, and Qatar Airways Business Class. Although no renderings have yet been leaked, it's fun to wonder what surprises the airlines have in store now that it's been three years since the 2014 debut of the sliding French doors, private shower room, and separate bedroom of Etihad's A380 Residence. What's next? What else can possibly be done to further stretch luxury and exclusivity?
Maybe it's time for the bi-level suite.
Before I'm bombarded with explanations of why this would never work, let's remember that airlines famously look to yacht design for inspiration, and luxury yachts have been installing double-decker cabins for years. For example, the 2001 build S/Y Silencio and 2011 build M/Y Tuppence both have bi-level master cabins. Meanwhile, the $1 billion-dollar Admiral XForce concept mega-yacht, reported to be the most expensive yacht ever built (if it does get built), proposes multi-level space for everywhere from its living areas to its indoor pool/spa and pop-down verandahs.
Looking at cruise ships, the duplex trend is already in full force. No fewer than five suite categories onboard Royal Caribbean's Oasis of the Seas are split-level "lofts," and the line's newest ship and current world record holder for largest, Harmony of the Seas (a ship I've previously called the "A380 of the ocean") entered 2016 by showing off an entire deck given over to more than 30 duplex suites, complete with a dedicated private restaurant and lounge.
The upper deck has always been a literal ascension to an elevated experience.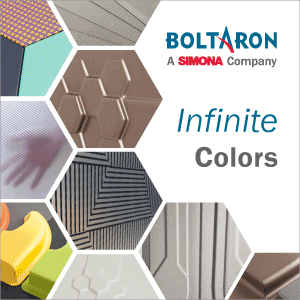 Pan Am's 747s famously utilized theirs as cocktail lounges; Philippines Airlines once outfitted their jumbos with "Cloud Nine" cabins and some of the first fully flat onboard beds in a jetliner; and other airlines like Korean Air and Etihad reserve their entire A380 second level for premium seats only.
It's no surprise then that rumors have Singapore Airlines considering a shift of their "Suites" from the lower deck of the A380 to the upper, once the newest iteration of the seat is unveiled in the second half of this year.
If a bi-level suite concept within a commercial airliner does emerge in the near future, it wouldn't be the first time. One of the original sketches for the Etihad Residence – as imagined by Factorydesign and designed together with Acumen as part of the Etihad Design Consortium (EDC) – focused on spreading the suite across both levels of the Airbus A380. A bedroom sat upstairs, with a private stairwell leading down to the living room. It didn't fly (pun intended), but the sketch alone proves that the seeds for split-level suites are growing in the minds of aircraft interior designers. For now, at least, travelers will just have to settle for selfies on the A380 stairs.
Related Articles: