"I will always have a scar on my hand from a 767." Andy Miles, a frequent flyer who often crosses the Pacific in premium seats, messaged me last week, just after a bit of news  from the Australian Transport Safety Bureau (ATSB) began making the rounds on the internet, all regarding a smartphone squashed into seat mechanisms and which nearly started a fire onboard a Qantas A380. That report had jogged his memory, and Miles explained further: "I dropped my phone down the side of an old AA 767 biz seat. It was before take-off and I was afraid if I waited to get it that it'd be forced down into no man's land where it'd be in the wall until the old 767 was sent to New Mexico. I eventually did get the phone with a bloody hand and a few scratches on the device itself." A flight attendant provided Andy with some iodine wipes and bandages and, though the scrape may have hurt, the slip could have been far worse as the Qantas incident illustrates.
We are living in the future. Airlines and seat manufacturers have figured out how to make fully lie-flat seats fit within the size and weight restrictions of aircraft; wide, HD screens that interact with our devices are a thing; and even headrests receive a design treatment worthy of awards. What hasn't been broadly adopted is personal storage, low-tech solutions for safely and conveniently stashing high-tech objects.
Instructions on how to handle a dropped personal electronic device (PED) situation are now a part of the pre-flight safety videos on at least four airlines: KLM, Korean Air, Air France, and Qantas. As Christine Negroni notes, in a thorough Runway Girl Network article on the safety issue as a whole, three serious dropped phone events on Air France over three years motivated the airline to, in 2014, schedule "a replacement of its 777 business class seats with seats featuring 'new design features that are intended to counter this issue' of PEDs slipping into seat gaps, according to the designer." Negroni also expertly summarizes why we're only hearing about the dangers of dropped PEDs now: "The new fire hazard is the result of several trends over the past decade – the rapid increase and ubiquitous nature of mobile devices, a growing amount of space dedicated to premium class and the increasingly elaborate reclining seat."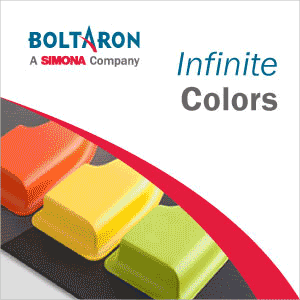 I've witnessed it myself, the distress of a passenger and the quick action of a trained flight attendant over a dropped phone, while over the Atlantic Ocean in a Boeing 777-300ER on the 14-hour non-stop from Doha to New York. Setting his phone on the armrest and falling asleep, the passenger had inadvertently knocked the device and it had disappeared down, past his thigh, into the workings of the business class seat. Immediately using the seat controls to adjust for a better look had only served to bend the phone at a gruesome angle within the seat mechanism and break it, the screen dead to a blank display of permanent max brightness. Cabin crew quickly fished it out, but that phone was a goner, and the whole ordeal transpired in under two minutes.
Despite having witnessed this, I still keep my phone out while seated on airplanes. Even without a connection to in-flight WiFi, I use it often. I glance into the bright screen to refer to my trip itinerary, to read pages I've saved offline, to leisurely cull my camera roll of duplicate images, and simply to check the time. I've even been known to use its flashlight function to fill out documents or find my way around a darkened cabin while others sleep. Passengers who fly long-haul enough in premium cabins are, by virtue of the demands of a globe-trotting work or personal life, reliant on their smartphones (whether they admit it or not).
A few airlines, in conjunction with seat manufacturers, are proactively designing their premium seats with slippery smartphones in mind and three new designs particularly stand out for their consideration of the issue as well as for the sheer smarts of keeping smartphones within sight while secure:
JetBlue Mint's Thompson Aerospace seat on Airbus A321s:
Ding ding ding. JetBlue gets it. Their smartphone solution is a simple nook with a mesh pocket, situated at an easy glance and grab location. It's not a repurposed water bottle holster or a headphone pocket, either. As Jamie Perry, VP of marketing at JetBlue and guru of the Mint product, explains to RunwayGirl Network, these pockets were "specifically designed to be smart phone pockets, so that you could store your phone near you during take-off and landing, or so you could store the phone while it was being charged from the nearby power outlets."
Cathay Pacific's business class seat by Studio F.A. Porsche on the Airbus A350:
Just when you thought Cathay Pacific's business class couldn't get any better, they went and added a leather-trimmed mesh smartphone holster pocket below the vanity mirror on the door of the shoulder-side storage compartment for seats on their new A350s. It might sound like you'll need a map to find the thing, but trust me when I say that it's immediately obvious and optimally placed.
Singapore Airlines' Zodiac custom Premium Economy by JPA Design on the Airbus A350:
Yes, a premium economy seat also makes this "best" list of smartphone storage, as Singapore Airlines' highly customized seat designs include an inset mesh pocket just below the screen on the seatback. Passengers may not have the luxury of business or first class personal space, but the addition of this pocket means your smartphone is always in sight and very clear of falling down your seat cushion.
An honorable mention goes to Finnair, with their Zodiac Seats UK Vantage business class on the A330 and A340, as they've inadvertently designed an ingenious smartphone spot in the form of a shallow, rectangular inset almost of the same dimensions as an iPhone 6 Plus. It's horizontal and flat, a part of the side surface and explicitly designed for something else entirely; it's original purpose is for non-slip placement of two Tapio Wirkkala glasses. It also happens to be the ideal at-hand spot for a smartphone when you've finished your champagne and blueberry juice.
Next time you fly in a premium cabin, sit down and look around and appreciate all the engineering that exists to serve your in-flight comfort and safety. It's impressive. Now look for somewhere to stash your smartphone in and amongst all the sleekly designed seating. It's a problem.