Call them goodie bags, amenity kits, washbags, travel pouches, sponge bags, Dopp kits or something else, but the little pouch of products with which airlines present their more fortunate passengers are an iconic part of travel.
Your author recalls the days when a goodie bag was given out to all passengers, even in economy. But in first class these days it's about more than just a toothbrush and socks. It's about airlines trying to associate themselves with key luxury brands, and maintain their relationship with you after leaving the aircraft.
With a raft of new and updated amenity kits — and pajamas — revealed this week, it's clear that those airlines still maintaining a first class standard are reupping on their goodie bags.
Let's start with Etihad, which has the first pair of four beautiful new bags designed by Christian Lacroix, in the airline's signature plum purple for women but a relatively snoozy grey for the gents. A burgundy and black variant will follow in "a second phase".
Inside, Etihad has partnered with a Hungarian skincare brand to offer "four anti-ageing and rejuvenating items by Omorovicza, hand-picked from the brand's 'Gold' collection".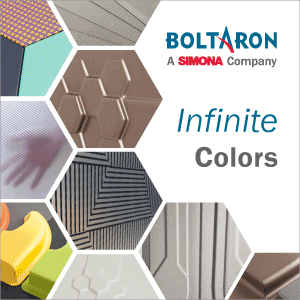 Continues Etihad, "The anti-inflammatory gold in the luxurious creams, serums, oils and scrubs heals micro-damage and strengthens mature skin, and also achieves maximum efficacy with only pure ingredients and no harmful agents."
Omorovicza's products will also feature in first class washrooms: "a Queen of Hungary face mist: a hydrating and energising mist that refreshes the skin and stimulates the senses; a fragrant and refreshing face and hand wash to cleanse and hydrate the skin without stripping it of its natural oils; and a nourishing, lightly scented hand lotion."
Etihad VP of guest experience Calum Laming and his team have a great gift for a good goodie bag. Your author still uses a 2012 first class amenity kit offered as a cufflink box, which now organises those little travel necessities and stops them from rattling around in a suitcase.
Qantas, too, has new amenity kits, although they're more subtle and less glitzy, designed by Martin Grant. Apart from the eyemask and deodorant, it feels a little harder to differentiate these offerings from the business class Kate Spade and Jack Spade versions, down to products from the very same little-known brand.
The thing is, as first class recedes, business class is the top offering on many airlines, so first class flyers are obviously going to be flying business (and, for most of them, premium economy and economy too). They know what's in a business class amenity kit, and probably have far too many kicking around the house for guests who come to stay. (Your author certainly does.) Airlines need to make them different — and not just in the way that United did with its recent Cowshed-filled bags, where there are far too many similarities between the business and first class products for any airline not in the process of eliminating first class from its fleet.
Qantas' bags are a far cry from partner Emirates' first class amenity kits, which brim with Bulgari products including nearly full-sized bottles of scent or Singapore Airlines' fully Ferragamo bags.
Even ANA's rather more practical-feeling Samsonite hardshell (a brand downgrade from the previous Rimowa tie-in by the same case manufacturer) has plentiful bottles of Shiseido's premium The Ginza skincare products, as well as a wide variety of ANA-branded items both inside the case and as a separate basket passed around.
First class amenity kits need to differentiate themselves, just as first class hard product and ground services do. The airlines that recognise that can charge a premium for first class, and lock in loyalty from the first class travel market.
Related Articles: