It's official: British Airways is replacing its passenger-cherished free bar service and light snack on European economy services with the same kind of buy-on-board meals that low-cost carriers like easyJet and Ryanair serve, and at similar prices. The food comes from middle class lunchbreak stalwart Marks & Spencer, and will be provisioned by Tourvest. Previously, the airline offered a full bar service and a variety of snacks or light meals based on the length of flight, and just last month, the airline cut its longhaul catering offerings.
"We know our customers expect a great experience with British Airways. They've told us we are experts in flying and service," new BA (and ex-Vueling) CEO Alex Cruz says modestly, "but when it comes to catering on shorthaul flights, they want to choose from a wider range of premium products. Like British Airways, Marks & Spencer is a well-known, premium British brand that is respected and trusted, so it's an ideal partnership, providing our customers with a choice of products they recognise and value."
Passengers, of course, see right through this spin.
If BA was truly serious about this being an enhancement and not an "enhancement", the airline might have maintained its existing giveaways of half-portion sweet or savoury snacks alongside a cup of tea or coffee on most shorter European routes, while also offering a buy-on-board option for passengers to "choose". This wouldn't have necessarily needed extra staffing to manage in the air. On intra-Germany flights, for example, Lufthansa crews often hand out snacks as passengers pass them in the aisles rather than waiting until the ten thousand foot "ding".
In terms of price, the BA offerings feel roughly average for prices at an airport, train station or shopping centre:
Potato crisps £1
Biscuits £1.10
Nuts £1.60
Chocolate bar £1.70
Yoghurt with granola £1.95
Tea £2.30
Cheese sandwich £3
Fruit salad £3.10
Beef sandwich £4.75
Chicken with quinoa and rice salad £4.95
The airline also went remarkably defensive on the pricing of its food, getting much of the UK press to print practically verbatim its carefully chosen price comparison, thanks to a cleverly written set of notes to editors that are longer than those contained in any other press release this journalist can recall. When RGN delved deeper under the "protest too much" doctrine, looking closely at the detail didn't paint BA in the best of lights.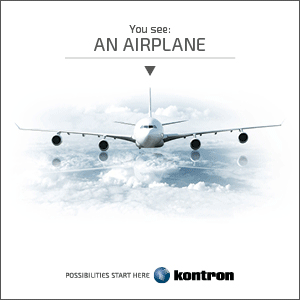 "An Easyjet sandwich is £4.50, whereas British Airways' Marks & Spencer sandwiches cost £3 for nine month aged farmhouse cheddar cheese ploughman's," BA insists, but its own beef sandwich and two hot sandwiches are £4.75, while every easyJet sandwich (even the hot variety) is £4.50.
Indeed, both airlines offer a bacon roll and a hot focaccia, which are seemingly the closest comparisons, but BA's version of each is 25p more expensive. All Ryanair chilled sandwiches are €4.50, or £3.87 at current exchange rates, while hot sandwiches range from €4-5.50 (£3.44-4.72), making even Ryanair's most expensive option cheaper than most BA sandwiches.
It might seem all very well for BA to compare itself to Ryanair and easyJet, but it's a far cry from the significant brand equity that ex-LCC boss Cruz seems to be set on squandering.
People expect easyJet to charge £2.30 for a cup of tea. They don't expect an airline that still uses the silver service heritage from Concorde and the flying boats to do so.
Passengers in the airline's 30"-pitched Eurobusiness seating will still see full meals, however. "Club Europe (short-haul business class) customers will continue to be offered a full, complimentary menu, which is also being improved and revamped from spring 2017 as part of the changes to short-haul catering," BA promises.
Image Gallery:
MS' famous Percy Pig sweets, which taste vaguely of strawberry, will be on offer. Image: British Airways
Related Articles: