Airbus is developing its proposals for a nine-abreast premium economy cabin to airlines as part of what it calls 'cabin enablers', and which it is suggesting "to boost revenue" for its A380 aircraft.
The 3-3-3 premium economy cabin comes in the context of noteworthily varied messaging from the airframer as it balances both the #PaxEx appeal of B2B2C aspirational marketing in its Airspace cabin and the need to sell A380s in the very real world of airline economics. There is obvious tension between these two often divergent requirements.
"The context," Ingo Wuggetzer, Airbus' vice president of cabin marketing, told RGN, "is airline desire to tailor class products to different passenger populations – something which the A380 is particularly well-placed to do – and more specifically the increase in interest of premium economy products. This particular premium economy configuration on A380 supports some of the best optimized multi-class layouts."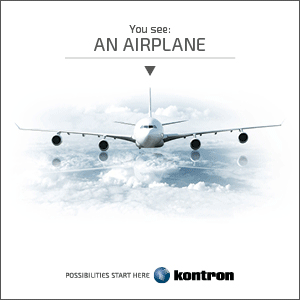 "The A380 main deck premium economy at nine-abreast represents a great location and positioning in the front of the main deck providing a spaciousness environment for the passenger and giving the seat size and functionality typically expected for Premium Economy. This configuration offers also the benefit for flexible segmentation due to leaving the upper deck free for a First and/or Business class cabin." 
All existing A380 premium economy operators either offer a 2-4-2 configuration on the lower deck (Singapore Airlines, Lufthansa) or a 2-3-2 configuration on the upper deck (Qantas, British Airways, Air France, et al).
This fits with premium economy's standard configurations on other aircraft types: 2-4-2 on a 747 or 777, 2-3-2 on an A330, A340, 787 or A350. Wuggetzer's suggestion that the seat size and functionality in 3-3-3 can be "typical" in 3-3-3 on an A380 is thus something of a reach. While it is true that the A380 is wider than a 747, it's not that much wider — 6.5m according to Airbus, which is the same number as Boeing quotes for the 747-8 [PDF], although Boeing seems to be measuring from the outside of the aircraft rather than the inside of the cabin walls, and the A380's more vertical walls do give additional room to play with.
"In terms of linear dimensions the nine-abreast premium economy represents 19" wide seat with 4"/2" armrest width (4" shared armrests, 2" non-shared armrests) and 21.5" aisle width," Wuggetzer suggested. Those dimensions do not strike me as "typical". 19" seat width is fairly narrow: 20-21" is more frequently seen, especially as airlines slim down the armrests and consoles to give more hip room. British Airways' first World Traveller Plus cabin was infamous for feeling narrow, and these seat dimensions strike me as very similar to those.
"The seat pitch being the airline' choice, we see here different approaches although the majority of studied configurations is based around 38" seat pitch. Existing premium economy seats can be installed on the A380 with the minor adaptations typically necessary for any new aircraft application," Wuggetzer said, adding that "There is no specific monuments/galley space implication for A380 premium economy nine-abreast arrangement." 
A 3-3-3 cabin in premium economy, requiring the double-stepover from the window seat, may well be a greater stumbling block. "It's true that this situation is not typical of Premium Economy," Wuggetzer admitted, but argues that, "as window seats in general are clearly the most favoured, and the A380 window seats are particularly spacious, the double-climbover issue is in some sense balanced by that." For the ultra-longhaul segments that the A380 enables, though, this balance is less in equilibrium.
RGN asked Wuggetzer whether, as a result, a 2-4-3 configuration, as seen recently in Japan Airlines' refit economy class on the Boeing 777-200ER aircraft, which provides opportunities for travelling parties of two, three and four to sit together, might be a possibility. "Probably not," Wuggetzer said. "We are skeptical that airline interest is sufficient to justify the additional complexity.
There will be implications for the seat track system of a 3-3-3 premium economy, although Wuggetzer classified these as "minor, and we've developed an easy to implement and very lightweight technical solution for seat rails (track) in order adapt the nine-abreast configuration in both linefit and retrofit cases." 
Interestingly, "two seat manufacturers have expressed their interest to us for providing seat models," Wuggetzer said.
'Optimised layouts' for existing inflight service products are about as popular among passengers as 'enhanced frequent flyer programmes', but kudos to Airbus for having this discussion. The trick in terms of avoiding blowback will be in terms of pricing: if premium economy fares are constant between an airline with 2-4-2 A380 premium economy and another with a 3-3-3 configuration, questions will understandably be raised about whether Airbus has shot itself in the spacious cabin marketing foot.
Yet with premium economy tending to price above the 1.5-2x economy that has previously been the norm — and has been quoted by various Airbus execs in recent briefings — there may well be a call for redefining premium economy on the A380.
The question is whether the "comfort canyon" between the superjumbo's spacious 3-4-3 economy seats and a 3-3-3 premium economy product is wide enough, or whether it only makes sense in the context of a 3-5-3 economy option.
Image at top: Airbus