Fawn over your multi-course meals, IFE content selection or even the breadth of the duty free goods on offer. For me, getting across an ocean in comfort is nearly all about being able to hit the ground running when I finally get there. And that means getting good sleep more than any other factor. Fully flat seats help on that front – put me in a window seat and wake me up 6-8 hours later – but they are not always available and only very rarely within my budget. But there is another way to get from the US to Europe and still have gas in the tank on arrival. They are few and far between, but I LOVE the daytime flights on some trunk routes.
Historically this has meant flying from major east coast markets such as New York, Boston, Toronto or Washington DC to London. I've taken the flight from New York a few times, and every time I've been better rested and ready to go on deplaning, despite having flown in economy class. And even if the arrival time means nabbing only five or six hours of sleep at your hotel before doing whatever is next on your itinerary, that's five or six hours in a real bed and a quiet room. Even the most comfortable bed in the sky is not the same as a real bed on the ground.
With fuel prices somewhat lower this summer and demand remaining strong there are more options than even now for a traveler looking to make the trip without sleeping on a plane. Aer Lingus has a summer seasonal flight operating during the day from New York JFK to Dublin. Icelandair has a similar seasonal flight to its hub in Reykjavik.
The financial justification of such flights, particularly for airlines that depend heavily on connecting flow to fill planes, is challenging. Most departures to London are scheduled before 9:30am, leaving little time for inbound connections to the US hub airports. And the arrival time in London leaves few onward connection options. Also, London is about as far as the flight can go before the timing becomes untenable. But Iceland and Ireland are closer to the east coast, leading to more connection options and more efficient operations in general.
The Aer Lingus flight departs JFK at noon, having arrived earlier that morning from Dublin. There are no connection opportunities when the flight lands near midnight, but there are good connection options on the US side of the flight in both directions, particularly with partner JetBlue feeding JFK.
The Icelandair flight departs New York at 2pm and arrives in Iceland near midnight. There are decent connection options for the westbound flight from early departures in Continental Europe and, similar to Aer Lingus, great feed options on the US side with partner airlines.
Icelandair also has a few onward late night services to Europe, pushing some passengers through on what would be my least favorite flight option ever, approximately three hours of a redeye. That is the antithesis of the value the daytime flights otherwise offer but it helps the company fill the planes that ensure I can get my flights at the good times.
The counter argument to these flights is that they "waste" a travel day, with the passenger flying during daylight hours rather than while sleeping. While true, it ignores the value proposition of getting to the destination and sleeping, "saving" the following day in many scenarios. The number of people who are truly functional after just a few hours' sleep – or none at all – on an airplane is low. I've been doing it for years and consider myself good at it. But it still sucks. Moreover, the ability to be productive on the daytime flights continues to improve.
Both Aer Lingus (Panasonic Avionics) and Icelandair (Global Eagle) offer wifi connectivity on their flights across the Atlantic. So does United Airlines (Panasonic), one of the operators into London with daytime flights.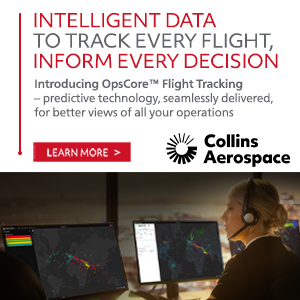 Air Canada and British Airways will each offer connectivity in the relatively near future via Gogo's 2Ku solution.
Having connectivity does not necessarily ensure full productivity for all travelers, but it moves the needle significantly for many, particularly when coupled with being well rested the following morning.
Ultimately these daytime eastbound TATL flights, while limited, present an opportunity for a very different passenger experience, one which can increase productivity over the traditional overnight redeye, especially for a coach customer.
(n.b. – The North Atlantic is not the only market to support such trips. Travel between Miami and Brazil has similar options, though those are being cut back as the Brazilian economy struggles. And Alaska Airlines recently announced service between Portland and Orlando as daytime both ways. Not quite as long a trip but still somewhat surprising to not have that as a redeye).