Looking to improve your inflight comfort en route to Hawaii? If you're flying on Hawaiian Airlines, an upgrade to first class just became more accessible thanks to the company's new "Bid Up" program, an upgrade auction launched in partnership with Plusgrade last week. The new program allows travelers to bid for upgrades on flights between Hawaii and North America.
The Bid Up program gives passengers the opportunity to access the front cabin at a discounted price, though there is some gamesmanship to the effort. Other passengers will potentially be bidding and you don't get to see what other offers are in play. And there are no guarantees that all seats will be sold to bidders. The company aims to notify passengers if they've won 48 hours prior to flight, and it might still hold back additional seats for last-minute purchasers.
Winning bidders get all of the benefits of first class service, both on the ground and in the air. This includes:
two complimentary checked bags with Priority Baggage handling;
expedited check-in lines;
access to Hawaiian Airlines Premier Clubs;
priority pre-boarding;
award-winning regional cuisine from acclaimed Chef Chai Chaowasaree;
unlimited inflight beverage service; and,
free access to the latest movies, hours of TV and music programming.
Hawaiian Airlines is certainly not the first airline to offer upgrades for bid but this option is rare amongst US carriers. Virgin America has offered similar options through multiple partners (including Plusgrade at one point) and American Airlines gave it a go a few years ago (also with Plusgrade, though that partnership is no longer in place). United offers "buy-up" options on flights with variable rates to different customers but not a bidding option; if a traveler accepts the offered price, the upgrade is confirmed. Elsewhere in the world, however, upgrade bidding programs are much more popular. Those are also markets where the ability to get into the forward cabin has typically only been via paid access rather than via loyalty programs or other schemes, which may explain why the adoption has worked better there. Either way, this gives Hawaiian another way to monetize the forward cabin on its flights, increasing revenue and hopefully making a few extra passengers happy along the way.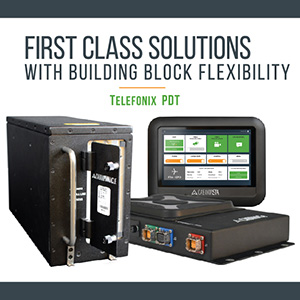 Plusgrade recently announced an integration deal with Amadeus. Specifically, this integration allows airline customers using Amadeus' Altéa passenger service system to offer the ancillary merchandizing solution more quickly and easily than in the past. Ultimately both companies expect that this arrangement will increase the number of airlines offering the solution. And in the airline world, where innovation is rarely easy or quick, such pre-packaged options could help change the competitive landscape.
Separately, Hawaiian noted that its first upgraded Airbus A330 has joined the fleet, featuring flat-bed seats, more rows of Extra Comfort (also a premium buy-up option) and fewer economy seats. The new A330 has been rotating through various west coast destinations on a "surprise-and-delight" basis pending receipt of more reconfigured aircraft. Later this fall, as the converted fleet grows, the company will begin to sell the new premium cabin product and announce specific, dedicated routes where it will operate.