The airlines of the Star Alliance are spending millions of dollars on a new technology baggage hub to improve coordination, together with new standards for automated airport checkin and baggage drop, under a new agreement decided at its annual chief executive board meeting in Zürich, Switzerland.
Every year, the Star Alliance chooses a "hub" technology to improve. In 2013, it was through-checking. In 2014, it was a premium customer database. And in 2015, it was mileage accrual.
This year, it will be ground passenger experience, especially around bags — and the focus is on reduced cost and more automation.
"We have been very busy over the last few years focussing on creating intelligent IT hubs at the centre of Star to enhance the overall experience for our customers," said outgoing CEO Mark Schwab. "We have a very good track record so far. Our through checkin hub now handles almost three quarters of a million transactions every single day, and the beauty of it is that whenever we see failures in the transactions we have complete visibility [into] what's going on and we can address them immediately."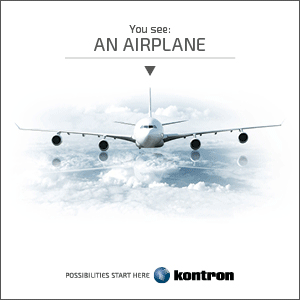 Last week Star's chief executive board endorsed the latest multi-million dollar initiative, the baggage hub. "This baggage hub is in essence for us to be able to much more closely coordinate the messages that we send and receive from each other, literally hundreds of millions being transmitted across the alliance: where are the priority bags, what bags might be tight on making their connections, and if on the rare occasions that bags are mishandled we can reconnect them with their customers as quickly as possible," said Schwab.
The effects of baggage disruption are clearly costly: the Star Alliance's work has less than a 12-month return on investment. "It's a several-year, multi-million dollar investment, and a breakthrough in the industry, but we feel so strongly about it that the business case is actually one that pays for itself in the first year," Schwab noted.
Building, it seems, on work pioneered by Air New Zealand within its local markets and, later, internationally, Star also plans to mandate self-checkin and self-baggage tag printing across the alliance.
"Another new alliance breakthrough is that our chief executive board agreed to new standards for airports automation. All of us are trying to make sure we ease the experience of customers trying to move through the airports, and so we're trying to put at their fingertips as much of the airline experience as we possibly can," said Schwab. "So we have a new set of standards that require all our airlines to be able to offer either off-airport or online checkin, that customers will be able to print their own baggage tags either at home or at the airport, and that we will roll out this automation across all of our hubs by the end of next year. So again, we believe that this alliance is leading the way to easing customers' experience through the airport."
Yet with a hugely diverse set of airlines and operations across the world, this will require much more work. Not all self-checkin, self-tagging and self-bag drop rollouts have been successful and popular.
If Star  can indeed roll out the Air New Zealand type of product internationally, where in this author's several years' experience of NZ flights the systems are sensibly laid out, with plenty of helpful staff around to assist customers who are not technology-savvy or who are having issues, these innovations will make a significant difference to the passenger experience.
Related articles: