ZÜRICH — The Bombardier CSeries might be excellent in economy class — perhaps the best aircraft I've flown on — but how does the jet stack up in business class?
Launch customer Swiss International Air Lines confirmed to me on the CSeries' first passenger flight that it plans to continue the Eurobusiness theme set on its previous regional aircraft and European fleet. On 3-3 aircraft, like the Airbus A320 family that makes up the mainstay of Swiss' shorthaul network, Eurobusiness involves little more than an economy seat with the middle of three kept free, with an upgraded inflight service. This is the standard in Europe, with only a few outliers like Turkish, Air Serbia, and formerly Transaero.
The CSeries, however, is a 2-3 configuration, and too narrow to make 3-3 a reality even on the most (shall we say) "cabin-optimisation friendly" airlines. For Swiss, and for other airlines considering the CSeries in a Eurobusiness world, this poses a question: does Eurobusiness really mean "no middle seat" or does it mean "seat next to you free"?
Swiss' answer, confirmed my CSeries seatmate and Swiss spokesperson Karin Müller on the plane, is the former, and the airline will make the 2-3 economy CSeries a 1-2 Eurobusiness layout. That's particularly decent given that even your 6'3"/191cm correspondent who is rather squashily built for comfort rather than speed was perfectly comfortable in a window seat of one of the 30" 2-3 configuration pairs on the port side of the aircraft for a two-hour flight.
Not all airlines agree with Swiss' principles, however. British Airways, for example, doesn't block off every other seat in Club Europe business class on its Embraer E-Jet family aircraft when flying out of London City, which rather raises the question of how precisely that product is differentiated from the economy class Euro Traveller on those aircraft. This business class inconsistency across airlines is a passenger expectations problem.
Across the pond, however, I'd expect to see Delta Air Lines and Air Canada plump for recliner seats in their CSeries domestic first and business classes, respectively. In terms of earlier comparison aircraft, Air Canada operates a 1-2 layout in its business class on the E190, which is the standard layout for these aircraft, while Delta has long installed slightly narrower recliners in 2-2 first on its Douglas DC-9 fuselage sized aircraft (including the McDonnell-Douglas and Boeing variants like the MD-80 and 717).
Business class soft product will be another trick for the CSeries. The four cabin crew on the first passenger flight (operated by a Bombardier test aircraft and crew in Swiss livery) managed to serve a one-tray meal — chilled starter, salad and hot main course — to every passenger on board within an hour and a half. Most CSeries operators will not be half as ambitious without a planeload of media and Star Alliance CEOs on board, but the first flight feat does suggest that good catering should be possible on the CSeries.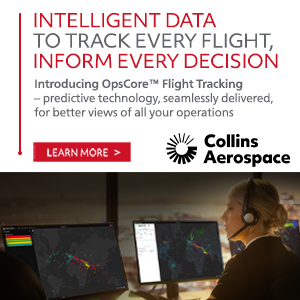 Extending effective and economical regional jet flying over longer distances than existing aircraft is a hallmark of the CSeries' plan: long and thin is a niche at the CSeries size just as it is on a larger scale with the Boeing 787, and passengers are clearly willing to pay for the privilege. The CS100's 3100nm range and the CS300's 3300nm range mean it is even an option for shorter transatlantic flights. The test pilot on this week's flight might have been joking about spiriting the Star Alliance CEOs away to Bombardier HQ, but the CS100 has the fuel to fly nonstop from Dublin to Montréal. In the age of Norwegian and others planning narrowbody operations from smaller airports in Ireland, it's food for thought.
With a strong niche, a favourable reception this week en route from Dublin to Zürich, and demonstrated capacity to blast off from a short runway at a remarkable angle of ascent even with a hundred-passenger load, while avoiding the Pratt & Whitney engine issues that have plagued the A320neo, the CSeries is on firm footing after several previous stumbles. For #PaxEx's sake, let's hope it stays there.