"Whew, it's hot in here." It seems that's the refrain for an increasing number of aircraft, leaving passengers to sweat their way through the flight. I've certainly taken to bringing a pair of light cotton shorts with me to change into, for those flights where a pair of more thermal airline pyjamas either aren't offered or are too warm for sleeping under a thick duvet.
Yes, yes, I know, the very worst of first class problems. But why is this the case?
One potential suggestion made to me is that, as newer generations of aircraft are more hermetically sealed and less draughty, the setting of 25°C (77°F) really means 25°C, rather than an air-cooled 21° or 22°, and chillier near the exit rows.
On a recent trip to Japan, it struck me that the overheating problem occurs on the Shinkansen, the fantastic network of bullet trains that stretch nearly the entire length of Japan (and, now, reach three of the four main islands of the country, Shikoku still excepted). Without fail this spring, I have needed to peel off not just my outer layer of jacket, but also the light cotton knitwear crewneck I often wear while travelling.
The same problem was evident on a recent flight with Japan Airlines to Shanghai. I was even happy to have a few breaths of — while not exactly fresh, given Shanghai's particulate matter counts, at least cooler — air between the remote stand and the bus that shuttled us to the terminal at Pudong. Even the Yangzi River delta's chilly dampness was better than the stuffy air inside that plane.
The reason why, I'm told by a variety of Japanese people, is that on the whole they feel the cold more than Western folks do. I view any such generalisation with a good pinch of us-vs-them nori-flaked salt, of course, but it does sound somewhat reasonable.
The same issue — namely, a wave of warm air — has hit me when flying Singapore Airlines. It is perhaps more understandable that Singaporeans, whose climate consists of a year round humid 30-35°C (85-95°F) range, might like it a little warmer than most.
But it's surprising that this isn't a known issue. On an otherwise underwhelming Korean Air first class flight last year, I was thrilled to be the only person in the cabin and could thus ask for the temperature set at 20°C rather than 24°C.
The problem is not just limited to Asian airlines, however.
Regular travellers on the three-class American Airlines Airbus A321 transcontinental service have even taken to nicknaming this product BikrAAm, after the "hot yoga" provider, as a result of the heat situation on board.
In the service of lighter, brighter and more open cabins, widebody airliners in particular are increasingly not being fitted with overhead air ventilation systems. These days, it's a delight to find one of those old-school nozzles to blow some fresh air on one's face.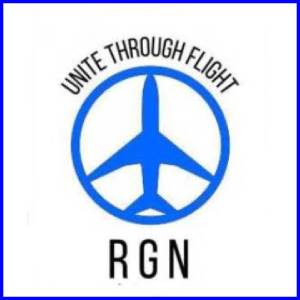 Fortunately, seatmakers are starting to take notice of this problem. At the Aircraft Interiors Expo (AIX) in Hamburg earlier this month, Recaro was demonstrating an updated, immersive version of its CL6710 seat (the basic version of which is destined to launch with TAP Portugal and the Airbus A330neo). The foot cubby of this seat could either blow warm air — feeling like nothing so much as a Japanese kotatsu heated duvet-table hybrid — or cool air, which was delightfully refreshing. The Waterfront business class seating concept unveiled by Panasonic at International CES in January, and showcased at AIX earlier this month, also boasts independently adjustable, localized heat zones.
Automobiles, of course, have had individual climate control for over a decade at this point, and it's well beyond time that airlines do the same, starting (as with many #PaxEx innovations, like individual screens) in business and first class.
Integrated cooling through the "breathability" perforations in aircraft leather has also been shown for some time now, and it seems clear that the time is ripe for this to become truly widespread. After all, if you're too cold you can always put on a sweater or blanket. If you're too warm, there's (hopefully) a limit of the amount of clothes you can take off.