MUNICH: At the heart of the pedestrians-only center of Munich lies a huge open-air food market where you can buy almost any kind of food you can name. Having purchased food at the market, on a nice day you can also consume it there, sitting outdoors at one of many rows of communal benches and tables, in true biergarden style.
And the market has a sizable biergarden too, where Bavarians meet old friends and make new ones over a stein of beer made at any one of the six traditional breweries located in Munich.
This 240,000-square-foot open space is the Viktualienmarkt, a Munich jewel which dates back to 1807. You would think it couldn't be more different from Munich's newest jewel, the €900 million ($1.01 billion) Terminal 2 Satellite facility at Munich Airport, which was inaugurated in a dazzling ceremony on April 22 and opens for business on April 26.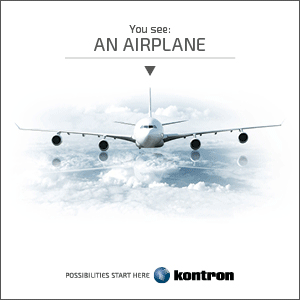 But it turns out the T2 Satellite isn't so different from the Viktualienmarkt after all. In homage to the old market, Munich Airport and Lufthansa – which together financed, built and operate Terminal 2 and its new, 11-million annual passenger-capacity satellite in a 60:40 joint venture (JV) – designed the satellite's central area as a natural light-filled market square where food stalls, restaurants and shops surround bench-and-table communal seating.
This must be one of the most uniquely pleasant airport-terminal dining areas anywhere. On the benches, passengers boarding flights from any of the satellite's 52 gates (which feed 27 aircraft contact points, each with an airbridge) can eat food and quaff beer or beverages purchased from the square's food stalls (each has a different theme), restaurants and shops. Or they can just sit there while waiting to board, if they wish: several gates are located near the market square.
The floor of the satellite's market square is on the fourth of the satellite's six floors. To make the square feel very open within the satellite's 1.35 million square feet (125,800 square meters) of overall floor space, the square's ceiling is more than 60 feet above its floor. All around, the satellite's fifth and sixth floors look down on the market-square – but each floor has a three-meter-high wall of thick glass reaching to within a meter of its ceiling.
According to Philipp Ahrens, the joint Satellite project leader from Munich Airport, these high glass walls were installed to comply with state regulations aimed at preventing anyone from being able to throw passports, boarding cards or weapons from one floor to another to circumvent security and immigration checks.
The eastern side of the market square looks on to a glassed-off area through which the thick column of the East Apron Control Tower rises, between the six-floor satellite's inner glass wall and its outer glass wall. During its construction, the satellite terminal – which started life in 2003 as a two-level midfield baggage-sorting facility serving the aircraft remote-parking stands located on the apron's eastern edge – was integrated with the tall control tower, which is operated by apron controllers employed by the Munich Airport T2 operating JV.
Ahrens says it was necessary to drill into the tower's column during construction of the satellite's four passenger floors. All the drilling had to be performed at night: drilling during the day would have made the apron controllers unable to hear communications with aircraft and even among themselves.
Together, the satellite's outer and inner glass walls – both of which were treated with a coating which allows sunlight to pass, but not its associated heat – create a climate barrier which allows the operating JV to cool (or heat) each satellite floor's gate, lounge and walking areas in a much more energy-efficient way than it can in Terminal 2.
When passengers change floors in the satellite, which many have to do because passenger boarding and disembarkation on flights to and from Schengen Area, EU non-Schengen and intercontinental destinations are separated by floor level, they do so using escalators located between the inner and outer glass walls.
This allows further energy-efficiency: because passengers only spend seconds changing floors, the area between the satellite's walls isn't cooled or heated as much as the area within the inner glass wall. The T2/Satellite operating JV estimates that the satellite's power generation creates 40 percent less CO2 per square meter than does T2's power generation.
The T2 Satellite exactly mirrors Terminal 2 – which opened in 2003 – in that all Schengen-area arrivals and departures are at gate entrances and exits on the fourth floor. All non-Schengen European passengers use gate entrances/exits on the fifth floor. All intercontinental passengers use gate entrances/exits on the sixth floor.
All T2 Satellite origin-and-destination passengers have to pass through Terminal 2 itself: they check in, pass through security checkpoints and exit there. So the separation of arriving Schengen, non-Schengen and intercontinental passengers extends to their being guided into separate cars in the automated passenger transport rail system which, running under the apron, whisks passengers the 400-meter distance between T2 and the satellite in less than a minute.
Although the satellite's total floor area is much less than half that of T2, it boasts 44,131 square feet of premium-class lounge space, very nearly as much as does T2, which has 50,375 square feet of lounge space. Lufthansa operates five lounges in the new satellite: Business Class and Senator Lounges on both levels four and five and a First Class/HON Circle lounge on level six. Other Star Alliance carriers' premium-class passengers also can use these lounges.