Global Eagle Entertainment (GEE) may have made peace with Sony Music by inking a landmark music licensing agreement last year, but the judge overseeing Universal Music Group's lawsuit against GEE has found that the company and its IFP division 'willfully infringed UMG's copyrights', and that damages will be determined at trial.
In a statement last week to the US Securities & Exchange Commission, GEE said it intends to "defend itself vigorously at the upcoming trial and will consider all possible avenues for its next course of action, including a potential negotiated settlement". Over the last few years, the firm and its airline partners have grappled with various lawsuits after record labels' long-running concerns over music licensing abuses bubbled to the surface; the labels then sought to restructure how these deals are done.
But while GEE remains embroiled in legal action, the company is pushing forward with its growth plans, including the rollout of a new content streaming platform called Entice, which is both a massive repository for content and a managed content solution. The kit supports up to 10,000 hours of programming (at 480p scale; the company doesn't see sufficient demand for higher resolution given the smaller screen size used for most streaming today) and the bulk of that content will be chosen by GEE, not the airlines.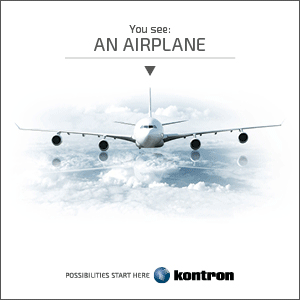 Growing storage capacity is a relatively simple process, mostly predicated on evolution in the hardware (GEE's choice of provider is Kontron). Making it easy for passengers to find the content they want in the massive pool of choices is far more challenging. Alexis Steinman, GEE's SVP for digital media solutions, describes the overall Entice offering as "curation on steroids", a new approach to the user interface which is not just a list of all the available choices or even a split by a handful of categories.
He explains, "We curate that sort of in partnership with the airline but we are achieving sort of standardization because encoding that amount of content has a cost; we are trying to achieve efficiency certainly [with] some of the core languages as well." Creating a standard solution cuts down on programming and update costs but the option to customize for any specific airline customer remains as well, for a fee.
Entice has the ability to learn about passenger preferences over time and across multiple aircraft or even across multiple airlines fitted with the kit. A traveler could start a movie late on one flight and finish it on the onward connecting segment, with the system knowing where it cut out and resuming from that point. Moreover, the technology is built not just to recommend more of the same but to expand within genres and expose passengers to similar content based on the massive data GEE has collected from its legacy install base of IFE content and future data pulled from the Entice platform. Building such a recommendation engine is no easy task; Netflix has invested vast sums of money to realize even the smallest of incremental gains on this front. Still, any improvement is good news for passengers, especially as the content collection on board grows.
And then there are the airlines. GEE is building the Entice platform to be as appealing as possible to carriers with a focus on those that offer nothing today.
That comes in the form of low cost, ultra low cost, or more mainstream carriers that, again, for a variety of reason haven't installed IFE. We are going after more short and medium haul fleets, those are also the fleets that are being considered for connectivity. …[W]e bundle all of the hardware, the content, the service, in a single monthly recurring charge for aircraft. That simplifies the equation a lot for airlines and makes it financially appealing and they can go ahead with the product. If two years from now they do want to add connectivity and upgrade, and they want Ku, Ka or whatever, it is the right path and you don't have to rip out and scrap what you install.
Steinman acknowledges that this move is counter to what some connectivity providers are selling in the form of streaming all content to passengers through an internet connection; he is unfazed by the difference. "There are certain things that are definitely worthwhile serving through broadband connectivity. There are other things that, like video files, there is no obvious reason why this should be coming through down through the satellite unless there is a time sensitive, very personalized nature to it. If it is the James Bond movie from five years ago the most efficient thing to do is to have a cached on board and it is up to us to curate, to get volume [of content], to get an offer so that people will say 'oh this is comparable to what I have in my living room'," he says.
And GEE is in a unique position of being able to support both the stored content curation and the connectivity for streaming where appropriate. By offering a sufficiently large selection of content Steinman believes that airlines avoid the problem of "losing" their customers to a third party solution provider, "It is a bit of patchwork of service levels and you are relying on the passengers subscriptions and surrendering them to third party services. For airlines that want to maintain that sort of high engagement I think there is a really valuable place for them to be offering the service."
Airlines will also benefit from the revenue models enabled by the Entice platform. At its most basic level the kit offers integration of advertising and a split of paid and complimentary pricing within the content selection; each airline customer can choose how to set the pricing for different content. Beyond that is a greater level of customization and targeting available with the solution thanks to its ability to "know" passengers as they move between flights and airlines.
As Steinman explains, "We have also built a very wholesome advertising and sponsorship platform. So the more you have targeted information about passengers, the more you can serve the targeted offers." Eventually Steinman expects that Entice would be able to integrate with the loyalty program or other CRM platforms of an airline, furthering the insight and easing payment processing. With the value of well-targeted advertising approaching or surpassing the cost to provide content (or connectivity) in many cases this creates an environment where the passenger may receive the product for "free" while the airline can still make a margin on the transaction. Everyone wins with such an implementation.