Working with students at the Technical University of Delft in the Netherlands, Zodiac has created a new style of economy seating that replaces traditional cushioned support structures with a flexible fabric weave. This new FlexNet seating is in the running for a Crystal Cabin Award this April in Hamburg, so Runway Girl Network followed up to learn more.
Designers Olmo Meijs and Paulien Klap — two of a six-member team of master-level students at TU Delft — explain how they conceived the new seat type. "The FlexNet seat prototype was designed and developed during the Advanced Embodiment Design (AED) class as part of the Integrated Product Design (IPD) master studies of six students of the faculty of Industrial Design Engineering (IDE) of the Technical University of Delft. All six students completed the IDE bachelor prior to starting with the IPD master studies. Different electives in the bachelor made them experts for this project in different fields like sustainability, ergonomics, product experience and prototyping. Assistance from the university was provided by weekly coaching sessions with a personal coach."
Zodiac is to be praised for its research-based innovation, and for helping to inspire a new generation of material design engineers to work in aviation and within the cabin field in particular. However, FlexNet is not yet in production: "Flexnet is currently in the status of a concept and contains 3 pending patents. Zodiac Seats will apply more research and development into this concept to make it ready for the market," Meijs and Klap add.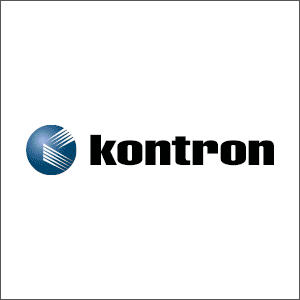 "The task was to create a new aircraft passenger seat backrest by using different materials than traditional cushions with a focus on both long-haul travellers comfort and weight reduction," write Meijs and Klap.
In terms of the materials design behind the seat, "the net in the FlexNet is made of a fabric material that is a combination of flexible fibres that are woven horizontally and rigid fibres that are woven vertically. Applying this material in a prestretched state creates a firm support that stimulates movement in a seat. This material is relatively new to the aircraft seat industry," Meijs and Klap say.
Continuing, the students explain the benefits: "the special designed curve of the backrest provides enhanced extra knee space for passengers in the economy class. The backrest curve has a new and distinctive lumbar curve especially in the lower part of the lumbar area. In comparison to the weight of other current EC seats the FlexNet design is expected to offer around 20% weight saving. This was reached by replacing traditional cushions with a net 'zippered' to the frame of the back plate."
This concept, which seems to be an evolution of the Recaro BL3250 slimline family popularised as the Lufthansa European NEK seating, raises questions about how it compares with other seats in terms of shielding passengers' backs from the impact of the knees of the passenger behind. "As the back plate is similar in stiffness to traditional back plates, there is no deterioration in regard to the shielding," Meijs and Klap note, but do not elaborate further.
"Zodiac Seats US is a collaboration partner of the faculty of Industrial Design Engineering (IDE) of the TU Delft and regularly supports student research projects within the area of aviation passenger comfort," Meijs and Klap write. "Thus, students are given the opportunity to work on top relevant research topics within this field. The Zodiac Seats Human Factors & Ergonomics Laboratory supports AED classes and other phases of the master studies with funding and expertise in regard to current trends and research topics in the field of passenger comfort. This includes also regular meetings in regard to engineering and certification questions."
Zodiac did, however, refuse to allow Meijs and Klap to comment on RGN's questions regarding comparisons in terms of tensile strength, quantitative and qualitative comfort data, and cost with similar existing Zodiac seats. Zodiac also nixed any answers on restrictions that the FlexNet design might create in terms of seatback pockets, at-seat power, video screens and so on. The peeled-back image of the FlexNet concept provided by Zodiac does not appear to be designed to accommodate IFE monitors — but more seriously the hard structure at forehead level for most passengers raises substantial questions about the safety implications of FlexNet.
The only response Zodiac would give to RGN's requests for more information about how FlexNet tests in terms of the head injury criterion and other safety certification issues was that "The AED class has been supported by Zodiac Seats engineers in order to comply with safety criteria and certification regulations."
In the context of ongoing safety issues within seatmakers in the industry, it will be telling to see how much of the purported benefit of FlexNet's structure can be realised in the very real world of certification.