"Ce n'est pas Suisse", say the Genèvois whenever something new or unusual comes their way (especially from overseas), but the Swiss national airline is finally adding inflight connectivity, more than a decade after parent Lufthansa.
Swiss is, however, going its own way with particularly expensive per-megabyte pricing for its first foray into inflight Internet, and also plans to allow Aeromobile picocell-enabled phone calls during daylight hours.
The airline's new Boeing 777-300ER, which entered revenue service earlier this month, offers Panasonic Avionics Ku-band-supported connectivity, RGN can confirm.
"To meet travellers' differing needs," the airline says, it "will offer a choice of three data packages for its inflight internet option. The 20 MB SWISS Connect data package, costing CHF 9, is intended for those wishing to check their emails or visit a few websites; the 50 MB package at CHF 19 is more for travellers seeking to surf their social networks or use the internet to work; and the 120 MB package at CHF 39 provides even more flexibility and the opportunity to make almost full use (apart from streaming) of the internet's scope and possibilities."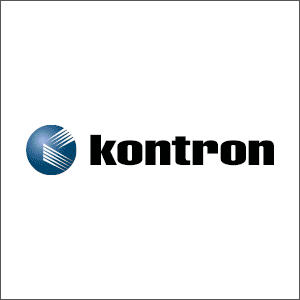 The Swiss Franc has rough parity with the US dollar currently, so those numbers read directly across. The airline will also be offering a paltry 50MB to its first class passengers as part of their ticket.
The high pricing (or, really, low usage allowance) is surprising because parent company Lufthansa offers much more reasonable and realistic pricing. The FlyNet branding for Panasonic Ku connectivity is based on an hourly rate, with one hour at €9 (USD10), four hours at €14 (USD15) and a 24-hour pass at  €17 (USD19).
As anyone using a modern phone, tablet or laptop knows, 120MB is not remotely "full use" of the Internet. A selection of simple app updates from the Apple iTunes store for this reporter's iPhone include 116MB (Google Sheets), 107MB, (Facebook Pages Manager), 103MB (Facebook), 94MB (Skype),  90MB (Facebook Messenger), 88MB (Evernote), 86MB (LinkedIn).
Of course, paraphrasing Panasonic's David Bruner, "updates kill us". Inflight ISPs attempt to block Apple and Google updates or app downloads, but in doing so often achieve collateral damage. A significant amount of functionality for modern apps requires connectivity with Apple, Google or both — Gmail, say, or the various domains Apple offers as email addresses.
Outside the realm of wifi-based Internet allowances, however, Swiss is also working with Aeromobile to enable cellphone billing for data, SMS and phone calls. Punting pricing off to its picocell provider and telcos, Swiss notes that "the prices of these services will be set by the corresponding contractual agreements between AeroMobile (the provider of these inflight phone options) and the customer's phone service provider."
Interestingly in terms of the passenger experience, Swiss is only enabling the Aeromobile service for a year's trial, and notes that "roaming phone services will only be available at service times during night flights: as soon as the cabin lighting is switched off, the feature may no longer be used." Given the amount of times that cabin lighting is dimmed during day flights, it will be interesting to note whether the airline will skew the trial by having the system turned off more often than one might initially imagine.
The AeroMobile service is currently available on Aer Lingus, airberlin, Air France, Alitalia, Emirates, Etihad, EVA Air, KLM, Lufthansa, Malindo Air, Qatar Airways, SAS, Singapore Airlines, Air Serbia, Air Seychelles and Virgin Atlantic. The Panasonic unit has been working with telcos to reduce the cost of inflight mobile connectivity, which is often akin to international roaming rates.