After a long absence, the Passenger Experience Conference (PEC), the focal point for aviation professionals looking to be challenged and inspired will return to Hamburg, Germany, on Monday, 13 June 2022. Hosted at the newly renovated, state-of-the-art Congress Center Hamburg (CCH), attendees will be able to explore the ways the passenger experience community is helping to rebuild the industry to be robust to ongoing challenges, wherever the opportunity presents itself.
Leading experts representing aviation bellwethers including Air France, TAP Portugal, Virgin Atlantic, Finnair, Collins Aerospace, Boeing Commerical Airplanes, Safran Cabin and Inmarsat are confirmed to speak, with interactive Q&As set to follow each session, allowing attendees to gain valuable insights into the current trends and challenges facing the industry.
Renewal and Revolution: what does the future hold for passenger experience?
Launching the conference, a plenary session will focus on the trends and ideas that will drive forward the passenger experience community in its quest for renewal. It will look to inspire and challenge attendees to envision the arc of sustainable, worthwhile business that will be lucrative for aviation and desirable for passengers and wider society.
Here, attendees will be given the opportunity to hear directly from industry leaders representing TAP Portugal and Virgin Atlantic as they demonstrate how airlines are responding to the needs of those passengers who will be in the vanguard of travel recovery and building sustainable businesses.
Following a short networking break, where attendees can discuss the hot topics of the day and reconnect with their industry peers, the Passenger Experience Conference will spilt into two streams which will run in parallel throughout the afternoon: Rebellious Reconstruction and Integrity in Action.
Rebellious Reconstruction
In many areas of their post-pandemic lives people have reviewed and often altered their behaviours and values. These sessions will explore how the passenger experience community should best respond to these paradigm shifts, from radical ideas to redefine the cabin to taking action on climate change. Industry experts including representatives from Collins Aerospace, LIFT Aero Design, TEAGUE, Diehl Aviation, Unum Aircraft Seating, Cirium, PriestmanGoode and Orson Associates will consider how to meet the needs and address the values of the different cohorts of passengers who will be in the vanguard of travel recovery.
Integrity in action
In the parallel conference stream, representatives from Tangerine, Safran Cabin, Estée Lauder, Viasat, Anuvu, Omnevo, Inmarsat and Reaktor Aero will examine the power of experience and how to elevate that experience for consumers who want to place human values more evidently first. People are seeking greater integrity and trustworthiness all the while expecting smooth digital processes to manage their lives in ways that suit their needs or mood. Discussions will examine how airlines and their partners can align with these values to create cabin environments and services that will provide the experiences passengers most desire.
Airline Leaders deliver candid insights
Closing the conference, Fabien Pelous, Senior Vice President Customer Experience, Air France will welcome back attendees for the final session of the day as he offers candid insights into how the airline is dealing with the latest trends and passenger expectations. He will be joined by a panel of industry experts for a roundtable discussion in what is anticipated to be an unmissable opportunity for attendees to reflect on the learnings of the day.
After a day of insightful sessions at the conference, delegates are invited to the Passenger Experience Conference Industry Networking Party – the must-attend networking event of the week. Free to attend for conference delegates, it is the perfect opportunity for that all-important chance to reconnect, while enjoying live music and international cuisine. For those looking to attend AIX or WTCE but unable to attend the conference, tickets for the Industry Networking party can be purchased during registration.
Polly Magraw, Event Director, commented: "Complementing the innovation anticipated at this year's AIX and WTCE, we are delighted to announce the line-up for this June's Passenger Experience Conference. The pandemic has fundamentally shifted how the aviation sector does business, with an increased focus on building anew for the future and not simply repairing the past. This year's speaker line-up will help us answer how we should be responding to the different cohorts of passengers who will be in the vanguard of travel recovery while creating flying experiences that meet their needs and addresses their values."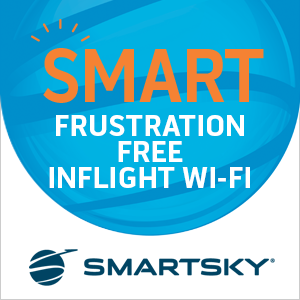 Passenger Experience Conference will return after a two-year hiatus, hosted at the newly renovated Congress Center Hamburg on Monday 13 June, ahead of Aircraft Interiors Expo (AIX) and the co-located World Travel Catering & Onboard Services Expo, which both return to the Hamburg Messe from 14-16 June 2022. For more information and to register to attend, visit the Passenger Experience Conference website here.
About RX (Reed Exhibitions)
RX is in the business of building businesses for individuals, communities and organisations. We elevate the power of face-to-face events by combining data and digital products to help customers learn about markets, source products and complete transactions at over 400 events in 22 countries across 43 industry sectors. RX is passionate about making a positive impact on society and is fully committed to creating an inclusive work environment for all our people.  RX is part of RELX, a global provider of information-based analytics and decision tools for professional and business customers.
RELX
About RELX
RELX is a global provider of information-based analytics and decision tools for professional and business customers. The Group serves customers in more than 180 countries and has offices in about 40 countries. It employs over 33,000 people, of whom almost half are in North America. The shares of RELX PLC, the parent company, are traded on the London, Amsterdam and New York Stock Exchanges using the following ticker symbols: London: REL; Amsterdam: REN; New York: RELX.  The market capitalisation is approximately £33bn, €39bn, $47bn.*
*Note: Current market capitalisation can be found at http://www.relx.com/investors
Featured image credited to RX