Next month I'm flying from Sydney to Singapore, and the best fares were, perhaps unsurprisingly, on Singapore Airlines' low-cost carrier Scoot. The carrier is best known for its chirpy casual ASEAN style, its aircraft that resemble a middle-aged redhaired man with a combover, and an almost-riot in Singapore (heav'ns forfend!).
The way the airline failed to deal convincingly with that day-long delay led to some of the most honest communication from an airline CEO we've seen in a long time about the quid pro quo of low-cost carriers.
But my decision was different. I had the choice of ScootBiz — the 2-3-2 Boeing 787's width configuration of 38"-pitched recliner seats that LCCs offer in their pointy end and legacies offer as premium economy halfway down the plane — or regular Scoot economy. The price, booking three weeks out: around A$200 (US$143) for economy or just over A$800 (US$527) in business, for an afternoon daytime flight timetabled at just over eight hours.
I did the maths, including a 25kg checked bag and a seat assignment for an extra-legroom (34-35" window seat pair in the last row of the plane), and realised that I could snag my own row of economy seats for just over half the price of premium economy — even if I will have to pay $5 to turn on the power.
(Ironically enough, I'll be flying into Sydney in Emirates first class from New Zealand for about the same amount as my Scoot economy fare on to Singapore. Chasing Dom Pérignon and caviar with Tiger beer and chicken rice will be an interesting juxtaposition.)
I'm an avowed fan, as someone 6'3" tall and built more for comfort than for speed, of Eurobusiness-style economy seats with the middle seat free on daytime flights. If I can manspread across my half of a blocked seat rather than having to sit side-saddle like a Downton Abbey lady, I'm pretty happy in economy.
With lounge access in Sydney as part of the value proposition of my Amex card (not even offered for ScootBiz), I can happily say that I'm pleased with my decision so far.
I'm used to the process when flying clearly defined extra-seat products like European airlines in business class, Icelandair Economy Comfort across the Atlantic, or Air New Zealand Works Deluxe across the Tasman, but found it interesting how routine it seemed when I rang up Scoot to enquire as to how I could purchase two seats.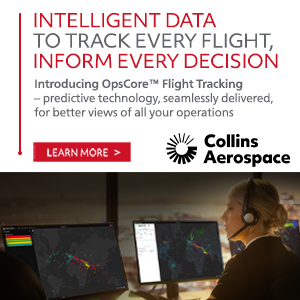 Essentially, the call centre staffers explained, I booked one seat online as John Walton and the other as Walton John, made my seat selection (to guarantee that both seats I booked for myself would be next to each other, and to snag the two-seater extra-legroom pair by the window in the last row) and still came out about four hundred dollars ahead.
The only hassle came when the first agent told me incorrectly that I would be able to prebook ScootThru, the through-checking and itinerary protection ancillary, to ensure my bag would be sent all the way through to my final destination in Tokyo and that I would be accommodated in the event that my six-hour Singapore layover didn't prove long enough. With an onward connection to Tokyo via Taipei in ScootBiz, I'll be able to report back with a comparison after actually scooting across Australia and Southeast Asia in March.
The key question I'm hoping to answer: what's the implication for pricing and product design if a passenger (even a savvy one) can put together an economy product that they feel is roughly equivalent in comfort to premium economy?