In March 2015, Delta will bid farewell to BusinessElite, Economy Comfort and Economy, replacing them with Delta One, Comfort+ and Main Cabin. LCC-busting Basic Economy fares are also boosted up to equal footing with the other four classes of service, leaving a Delta product offering of:
Front cabin Delta One intercontinentally and on domestic transcons (the current BusinessElite)
Front cabin First Class on short-haul routes, though still "select international flights may offer Business Class service in lieu of First Class," and Delta notes that "amenities in the Business cabin may vary by flight and aircraft."
Mid cabin Comfort+ worldwide on the two-cabin fleet
Main Cabin, replacing economy
Basic Economy, with its reduced flexibility and elite benefits
RGN's analysis: this is a first step for Delta in boosting its front cabin profile, the very lucrative mid-cabin segment, and its lead-in fares for price-elastic customers.
Yet the lack of announced changes to the current recliner product offered as First Class domestically and Business Class on short-haul international flights – or of visibly branded seats in the advertising collateral, in stark contrast to the branded name on Comfort+ — is either a missed trick or a sign that there is more change to come.
Delta One: more or less opaque than BusinessElite?
BusinessElite, nearly twenty years old as a name, was ripe for a rebrand.
But the jury will remain out for some time whether the Delta One moniker makes cabin confusion — of the "I thought we were in first class, what's Delta One?" and "why didn't my first class upgrade clear into Delta One?" varieties — better or worse.
Delta One needs a hard look at soft product
The rebrand should enable Delta to make some passenger experience improvements to the BusinessElite soft product services, which is currently an incongruous mix of positives and negatives.
An example from a recent flight: drinks are served in elegant glassware, on a flimsy paper napkin with advertising on it. Another: Delta serves the very respectable Jacquart Brut Mosaïque Champagne in beautiful stemware in the air, but a frankly dreadful sparkling wine in tiny glasses on the ground. 
A third: Delta's "Dine and Rest" selection on my transatlantic flight was ideal: savory, juicy barbecue, served speedily and accompanied by a delicious signature lemonade cocktail. But the first impression was not a premium bowl of warmed nuts, but a tiny packet of almonds.
A fourth: Delta's on-demand entertainment selection is extensive and has clearly benefited from investment, yet the screens are tiny and unskippable advertising is extensive. 
Lastly: two of the flight attendants serving BusinessElite were cheery and helpful, and used phrases which hallmark good service like "my pleasure" and "absolutely". One, however, started the flight leaning against the forward galley side wall staring into space, continued to do so throughout the safety briefing and grunted in response to requests.
Delta is aiming for the premium passenger market, but it clearly needs to raise its game.
New materials are needed to upgrade Delta One from "Business Basic"
On the hard product side, the core seats Delta will offer in Delta One are solid, particularly the Zodiac Cirrus seat on the 747 and A330 fleet. Yet the materials the airline selected let it down, with decidedly non-premium plastic mouldings, workaday monotone seat coverings and a lack of any of the upmarket fixtures and fittings that have so dominated industry trade shows like AIX.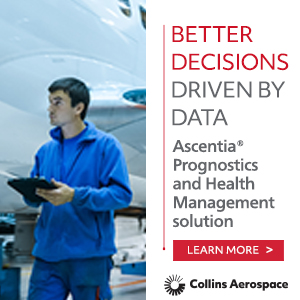 More problematically, the 767 seat — the first-generation stock Thompson Vantage product — has fixed armrests that are a real pain in the shoulder when trying to sleep. 
The move to improve the materials within domestic first class, with Delta-branded diamond stitching and red accents, is a big plus. Yet the lack of any renderings or cabin mockups of the revamped Delta One is telling.
Delta is also being slightly disingenuous with its wording around its flat bed seats, saying: "Tuck in at night beneath Westin Heavenly® In-Flight Bedding on 180-degree flat-bed seats with direct aisle access. Flat-bed seats are available on most long haul international and most cross-country flights between JFK and LAX or SFO."
The fact is that direct aisle access is offered on Delta's 747 and A330 (reverse herringbone), 777 (herringbone) and refitted 767 (staggered) fleets — not on the 757 fleet, which has fully flat B/E Aerospace Diamond seating at best and a cradle sleeper at worst. On a typical day (14 January 2015), Delta operates five flights between JFK and SFO, yet only three of these offer the Diamond fully flat bed, with none of them offering direct aisle access.
Ground services could do with an eye for quality as well
Though not specific to the BusinessElite/Delta One experience, Delta offers two lounges for BusinessElite passengers departing JFK Terminal 4: one the Delta Sky Club where anything more than bargain-basement plonk is New York bar prices, a bowl of popcorn is $5 and a California roll is $16, and the other the Virgin Atlantic Clubhouse where passengers can enjoy a massage, a sit-down meal, Lanson Black Label Champagne and a full bar — all complimentary.
Clearly, the Sky Club has to serve both Delta One premium passengers and a wide range of flyers who have purchased access through a club membership or credit card perk. But the solution of offering a meal and premium drinks vouchers so passengers paying thousands of dollars for a longhaul ticket don't feel nickel-and-dimed in the lounge isn't a difficult one.
Main Cabin and Comfort+: Economy and Economy Comfort by any other name
The rebrand from Economy to Main Cabin is a simple one, with Delta now joining American Airlines and Virgin America in calling a spade a human-soil interface device.
And if you like airplane food, you'll love the complimentary snacks now offered on flights over 900 miles in Comfort+, the artist formerly known as Economy Comfort. However, Gold Medallion level frequent flyers lose free access to Economy Comfort seating at time of booking, and must now stump up the cash or assign seats for free 72 hours before departure.
Comfort+ isn't a full move towards a proper premium economy, however.
Basic Economy is cresting the horizon
Basic Economy is currently offered primarily on leisure routes, most frequently from Delta's main east and central hubs to leisure destinations like Florida. With no seat selection and significantly less flexibility, it's a Spirit-busting move that on the face of it is smart.
Yet the flaw is that a good proportion of the market for Basic Economy are families, since the $20-40 discount from Main Cabin starts adding up when four or five people fly. On routes that are less leisure-focussed, it's easy to foresee the problems where one or two kids are left back in 28B while mom and dad are four rows ahead, and flight attendants must play #PaxEx Tetris.
Is there more to come with First Class?
The one part of the Delta experience not to have changed at all is domestic first, which is also branded as international business on some routes. Of all the parts of the experience that needed a refresh for clarity and standardisation, this would seem to be the one.
Delta has either missed a trick here, decided against a much-rumored and long-mooted revamp, or there is more change yet to come for Delta passengers.