SkyTeam Alliance member Aeromexico plans to equip at least 75 aircraft with both Gogo inflight Internet connectivity and Gogo Vision wireless IFE.
The two firms have agreed on the principal terms and conditions of equipping 75 aircraft in the Aeromexico fleet, Gogo reveals.
Gogo's Ku-band satellite-supported Internet solution will be fitted to Aeromexico's 737s, while a lower bandwidth solution that operates over Inmarsat's L-band-based SwiftBroadband service will be installed on Aeromexico's Embraer regional jets.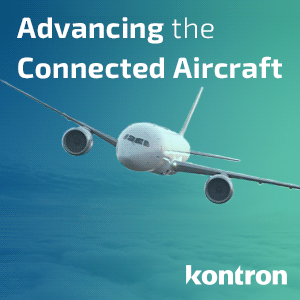 Gogo has traditionally offered SwiftBroadband-based connectivity to the business aviation community; in addition to being a near global solution, its lower profile antenna makes it attractive to operators of smaller aircraft. This Aeromexico arrangement could represent Gogo's first commercial airline customer for the service.
Chicago-headquartered Gogo expects both its connectivity service and Gogo Vision streaming video service to be available to Aeromexico passengers in the second half of 2014.
"As the airline that connects Mexico and Mexico with the world, we look forward to being the first Mexican carrier and the first in Latin America to offer our passengers inflight Wi-Fi via Gogo, the leader in this space," says Aeromexico's CEO Andrés Conesa. "By adding connectivity and Gogo Vision, we are continuing to bring our clients a world class service and fulfilling our vision of bringing people closer together, whether literally or virtually."
Miranda Mills, Inmarsat president, aviation, adds, "We're very pleased Aeromexico will benefit from the broad range and flexibility of Inmarsat's portfolio, offering connectivity solutions regardless of aircraft size and operations, for both passengers and crew."
Featured image credited to Gogo