In recent months, I've travelled several times with two of Europe's legacy airlines, British Airways and Lufthansa. Having experienced British Airways' old and new economy class seats, and Lufthansa's new slim-line seats, it has been an interesting experiment in who gives you more legroom and whether it's just a matter of perception.
In the airline industry, seat pitch is defined as the distance between a specific point on a seat, and the exact same point in the row in front. It is a reasonable indicator of the space and also perhaps of legroom, but not all legroom is created equal. Like Runway Girl Network editor Mary Kirby, I have very long legs, which makes legroom in economy a challenge. Old, low-slung seats (like the ones in the old Boeing 747-100 or 747SP) were a nightmare for me, whereas at the same pitch, the newer, lightweight seats that allow the legs to stretch more naturally without lodging against the structure of the row in front, are a vast improvement.
In early December I had a short Twitter conversation with Mary and Routehappy director of data John Walton about seat pitch and the perception of space. The term 'bum-to-knee' was floated at one point, and, towards the end, when I mentioned that I would be taking bum-to-knee (BTK) measurements on my future flights, Mary replied with: "So you'll be bringing your measuring tape then, Stefan?"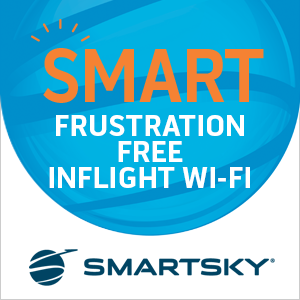 I confirmed that I would, and on a flight to Lyon the other day, I remembered that challenge. Not having a measuring tape at hand (note to self: must buy measuring tape), I grabbed the next best thing – my iPad. Mine is the very short-lived first generation Retina, which is 9.5″ tall, so my first ever BTK measurement, in an old mixed-class seat in 6F, turned out to be 3.3 iPads, or in industry-standard parlance, 31.5″. Then two days later, on my flight back to London in 8A in a new economy seat, the BTK was 2.75 iPads, or 26″. But that's not all, when the person in front reclined their seat, the BTK decreased to 2.5″ iPads (23.75″).
According to British Airways' literature, Club Europe (business) has a generous 34″ seat pitch, while Euro Traveller (economy) has 31″, but as you'll notice, the BTK and the pitch differ by between three and seven inches, depending on whether the seat in front is reclined or not. That's a significant figure. Whereas I suddenly felt slightly more closed in on British Airways when the front seat reclined, I didn't have that experience on a Lufthansa flight to Düsseldorf and then to Berlin earlier this year, so the question remains what the BTK measurement is for the Lufthansa seats.
I won't have the ability to try out Lufthansa again before 2014, but I will have the pleasure of trying out Air New Zealand's Premium Economy and economy offerings over the new year, to which I'll be applying the BTK measurement again. Perhaps we should adopt the BTK as the measurement of choice by eliminating the actual seat structure from the equation. I certainly would be in favor of that, purely on the basis that it may represent a true measure of personal space.
As for the iPad unit of measurement, it could just take off… after all, who would pack a tape when they have an iPad to hand? What do you think?
About the author, Stefan Paetow
Fascinated by planes from childhood, Stefan has travelled extensively for work and pleasure.
Nowadays he spends his time running after dirt bikes with a camera, working on authentication systems in science, and following trends in a wide range of sectors, including aviation and travel.